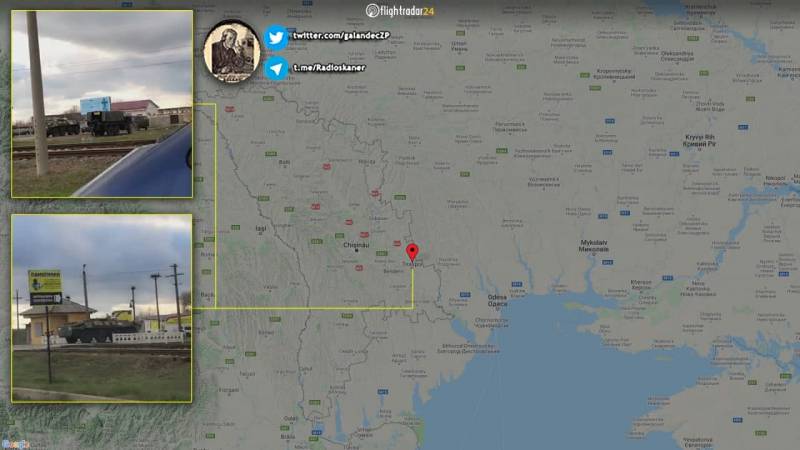 For the first time since the beginning of the large-scale redeployment of units of the Armed Forces of Ukraine to Donbass and to the border with Crimea, as well as the symmetrical movement of units of the Armed Forces of the Russian Federation to the borders of Ukraine, the activation of the Russian group of forces in Transnistria was noticed. The Telegram channel "Hunter's Notes" informs about this, referring to the information of local residents.
According to reports, the movement of the military
equipment
was recorded in the area of ​​the military airfield in Tiraspol, from which to the border with Ukraine about 13 km. The footage included tilt trucks and armored personnel carriers, the movements of which did not resemble preparations for the May 9 parade.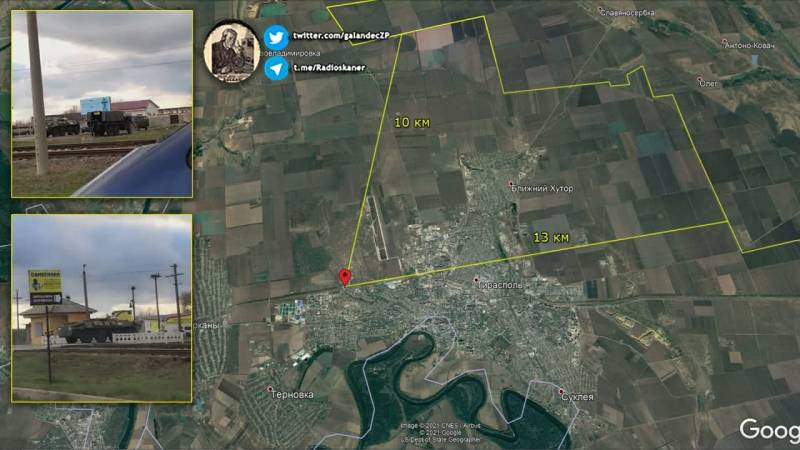 It should be noted that the PMR stretches from north-west to south-east for 202 km, the maximum width of the unrecognized republic is about 40 km, so any movement of the military can be considered perfect in the immediate vicinity of the borders of Ukraine and Moldova.
Attention is drawn to the fact that the Russian peacekeeping forces in the PMR do not exceed 1700 people. Acquisition takes place at the expense of local residents. Almost half of the 465 thousand inhabitants of the PMR are citizens of Russia. Since 2017, the Russian tricolor has been used as the second state flag in the PMR. At the same time, Chisinau, Bucharest and Kiev have repeatedly declared their desire to "get rid of" Transnistria.