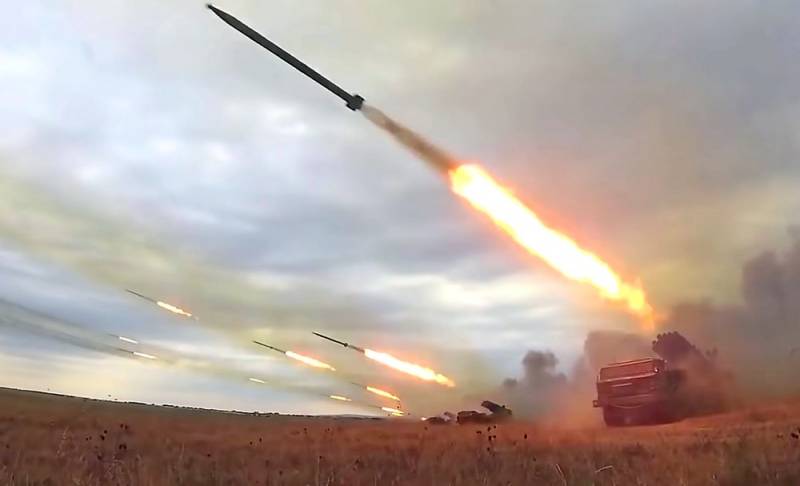 April 9, 2021 in Moscow at the information agency "National Service
News
A press conference of a number of Russian experts was held on the escalation of the conflict in Donbass and its consequences for Russia. During the event, a political scientist, General Director of NP "Institute
political
research "Sergey Markov.
The expert noted that a large grouping of Russian troops has been formed in the Rostov region. He drew attention to the fact that many military units arrived there from other regions of the Russian Federation.
According to him, the 58th combined-arms army of the Southern Military District (Vladikavkaz) has already been brought to the border of Ukraine, which in 2008 forced Georgia to peace. Also deployed to the region: the 20th Guards Combined Arms Army ZVO (Voronezh) and the 1st Guards Tank Army ZVO (Moscow Region).
In addition, the 8th Combined Arms Army is deployed in the Rostov region, to which two army corps of the DPR and LPR are directly subordinate. The 8th Combined Arms Army is a Guards Army - for the liberation of Donbass, Zaporozhye and Odessa from the Nazi occupation. Now they are ready to repeat their feat
- Markov emphasized.
On the same day, the Commander-in-Chief of the Armed Forces of Ukraine, Colonel-General Ruslan Khomchak, said that the assumptions about a possible offensive by the Ukrainian army on the self-proclaimed republics of Donbass is disinformation. He drew attention to the fact that "liberation" will lead to the death of a significant number of civilians and heavy casualties among the military. This is unacceptable for Ukraine, since it is very devoted to "universal human values ​​and norms of international law and most of all cares about the lives of its citizens."
Khomchak explained that Ukraine considers the diplomatic way of settlement a priority. He added that the Armed Forces of Ukraine are ready to give a proper response in the event of an aggravation in the Donbass in particular and around Ukraine in general. He accused Moscow of a disproportionate buildup of forces along the Russian-Ukrainian border and pressure on Kiev. The military leader clarified that "the entire civilized world" supports Ukraine, therefore the Armed Forces of Ukraine "intensified and deepened" the dialogue with NATO.