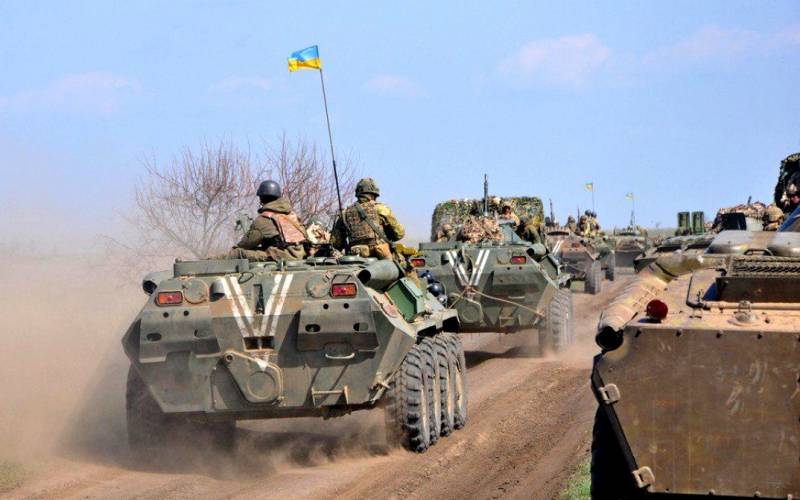 Due to the high degree of aggravation of the situation in eastern Ukraine, Moscow expresses concern about what is happening on the line of contact of the parties in Donbass, speaking about the likelihood of a new round of civil war there. Press secretary of the Russian President Dmitry Peskov told the media about it.
The Kremlin fears a possible solution by Kiev to the problems of the east of the country by force. According to Peskov, Russia "does not completely reject" such an idea of ​​the Ukrainian authorities. When assessing the prospects for the development of events, Dmitry Peskov called on the parties to prevent an analogue of the disaster in Srebrenica in July 1995.
Then, during the military conflict on the territory of the former Yugoslavia, the town of Srebrenica in Bosnia and Herzegovina on the Serbian border was captured by Serb units led by Ratko Mladic, after which more than 8 thousand Muslims died and disappeared there. The Russian authorities warn the world community against a repetition of this.
All countries, including Russia, will take measures to prevent such tragedies from happening again
- said the main speaker of the Kremlin.
Peskov compared Donbass to Srebrenitsa, since the Ukrainian authorities incite nationalist sentiments towards the inhabitants of the LPNR and encourage poorly controlled actions of the Ukrainian Armed Forces on the front line. All this, according to the press secretary of Vladimir Putin, is fraught with a repetition of the tragedy of 26 years ago.
In addition, Dmitry Peskov noted the threat to Russia's security in the event of a resumption of a large-scale military confrontation in the Donbass, and Moscow will take all necessary steps to eliminate threats emanating from Kiev.