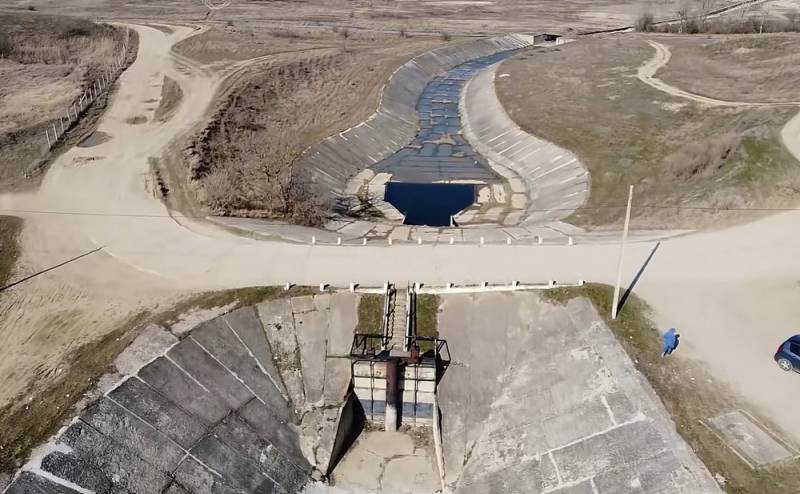 Residents of Crimea continue to suffer from water shortages due to Ukraine's blocking of the North Crimean Canal after the peninsula returned to Russia in 2014. Nevertheless, Kiev is ready to weaken the water blockade and provide the population of Crimea with water, but subject to certain conditions.
According to the Deputy Prime Minister of the Ukrainian Cabinet of Ministers Alexei Reznikov, voiced in an interview with the BBC, Ukraine is ready to put water into Crimea if requested by international organizations.
Let's get people drunk. If it is really a monitoring mission, the international humanitarian mission will say: "People, we need to help."
- stressed Reznikov.
The Ukrainian Deputy Prime Minister also noted that such assistance can be provided to the Crimeans within the framework and under the flags of the Red Cross. In this case, it will be possible to organize water supply at the checkpoints Chaplinka, Chongar and Kalanchak using barrels and cisterns. Earlier, the Ukrainian authorities spoke about their unwillingness to end the water blockade of Crimea until the peninsula is "occupied" by Russia. However, in Kiev, it was allowed to provide "water assistance" to residents in the event of a humanitarian catastrophe on this territory.
At the moment, the Russian authorities are implementing a comprehensive plan for solving the "water problem" of the peninsula, according to which more than 2024 billion rubles will be allocated for these purposes until 48. Crimeans will also be provided with an additional 310 thousand cubic meters of water daily.