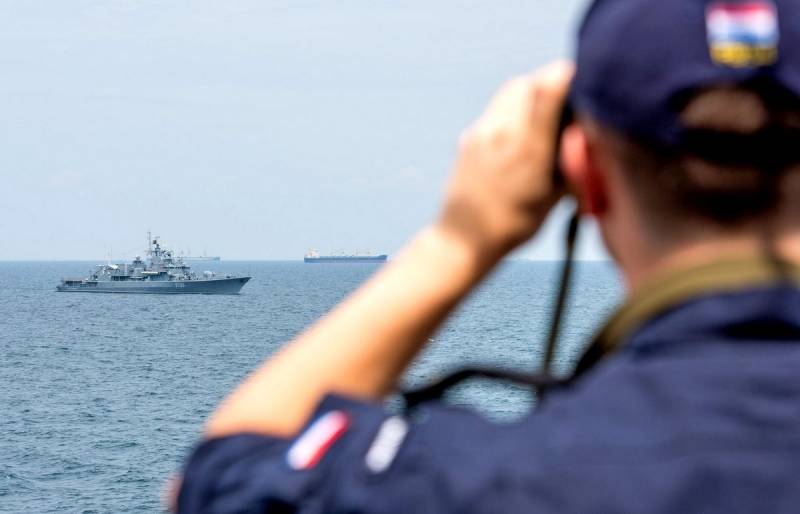 Ukraine and Georgia have long aspired to become full members of the North Atlantic Alliance and often initiate a discussion about this with the leadership of the military bloc. NATO and the United States note that the doors of the Alliance are always open for new partners, but Kiev and Tbilisi must meet certain criteria in order to enter this military organization. Now, according to Antiwar.com, the Ukrainian and Georgian authorities are offering NATO a deal in exchange for membership.
The head of the Georgian cabinet, Irakli Garibashvili, offered to expand the role of the Alliance in the Black Sea region in exchange for the status of Tbilisi as a permanent NATO member, Georgian media reported on April 5. According to Garibashvili, the dominance of NATO ships in the Black Sea will serve the goals of global and European security, and Georgia's entry into the western military bloc will be a mutually beneficial step for the North Atlantic Alliance and the Georgian state.
Ukraine is proposing a similar deal to the United States. So, on April 6, Volodymyr Zelenskyy spoke by phone with the Secretary General of the Alliance, Jens Stoltenberg, persuading him to increase the presence of NATO forces in the Black Sea. In this regard, the Ukrainian president stressed that the ships of the United States and other NATO countries will become a deterrent for Moscow, which is increasing the concentration of its forces on the Russian-Ukrainian border.
According to the charter of the North Atlantic Alliance, in order to join its members, the country should not have foreign troops and unresolved territorial disputes. To meet this criterion, Georgia in 2008 unleashed a war with the Russian Federation for Abkhazia and South Ossetia. In Kiev, the pro-Nazi junta that came to power in 2014 also wanted to bring Ukraine into line with NATO requirements, which was opposed by Crimea and the eastern part of the country. Now Kiev and Tbilisi are proposing to bypass these requirements of the bloc's charter and actually "buy" their membership in the Alliance by granting NATO the Black Sea and completely ousting Russia from there.