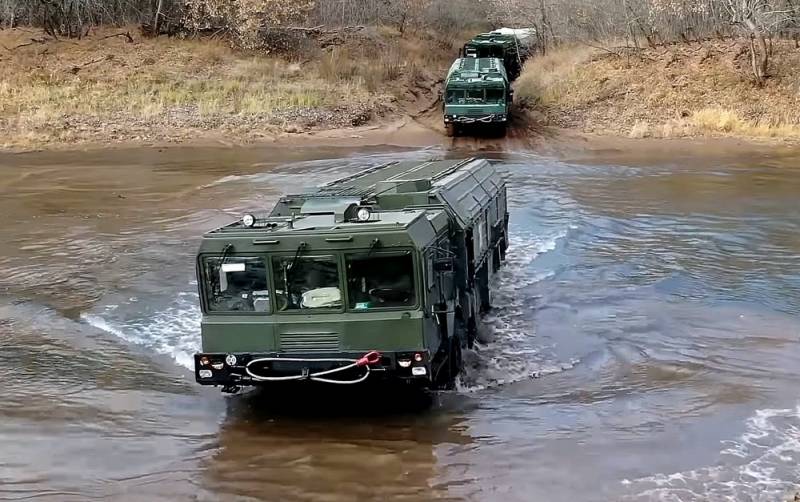 Russia continues to increase the number and types of weapons in the territories bordering with Ukraine. Thus, according to the American analytical center Jane's, Iskander-M operational-tactical missile systems were relocated to the Voronezh region.
As the "Military Informant" found out, the data of the OTRK with cruise missiles 9M728 (R-500) refer to the 119th missile brigade of the Central Military District, which is deployed in the town. Elansky.
Earlier, these complexes were seen during exercises in the Sverdlovsk region.
At one time, this missile aroused some suspicion from the American side. The Pentagon believes that the 9M728 is a land-based version of the Kalibra missile launcher and is capable of covering a much greater distance than the 500 km stipulated by the INF Treaty.
Jane's notes that the current level of concentration of Russian combat units in the border areas with Ukraine is the highest since 2015.
A similar opinion is shared by the White House. Presidential spokeswoman Jen Psaki noted that there has not been a greater concentration of Russian troops on the Russian-Ukrainian border since 2014 than it is now. Washington expresses extreme concern about the emerging situation and is discussing what is happening with NATO partners.