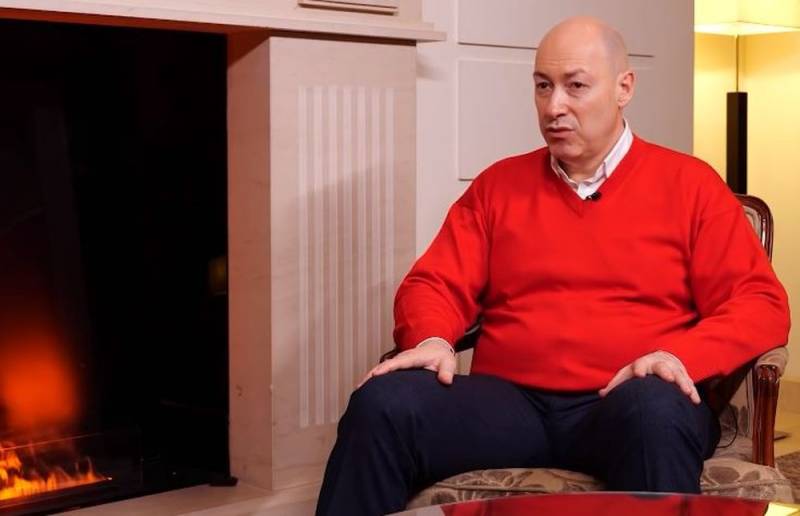 On April 8, 2021, a journalist from Ukraine Dmitry Gordon, during the Personal Vash program on the Ekho Moskvy radio, said that there are two reasons for the transfer of Russian troops to the Russian-Ukrainian border.
Option one is to tickle Ukraine's nerves and bargain for something from its Western partners. Option two - just enter the territory of Ukraine
- explained Gordon.
At the same time, he found it difficult to answer the question of what is the likelihood of a full-fledged war in Donbas.
This question should be asked not to me, but to Vladimir Putin ... Whether it is part of his plans for Russian troops to cross the border with Ukraine, I don't know. I know one thing that there is a threat, because there is enough water in Crimea for several months. It is very tempting to cut a corridor to take this water through the Kherson region. I do not know whether Putin will do this, perhaps Sergei Shoigu knows this.
- said Gordon.
He did not rule out that, by order of the head of the Ukrainian state, the Armed Forces of Ukraine may attack the self-proclaimed republics in the Donbass in order to "knock out" "Russian citizens" from this territory, "who are unknown why and why are there".
Gordon stressed that Ukraine is a very rich country and can cope with its own
economic
difficulties. However, she is not allowed to do so. He recalled that Ukraine used to be "a little larger" territorially, but now "slightly different people" live on that land.
We don't need Europeans or Americans to thrive. But first of all, we don't need the Russians, because you are a threat
- summed up Gordon.
Note that on this day, President of Ukraine Volodymyr Zelenskyy arrived in Donbass for a personal meeting with servicemen on the front line. At the same time, the Deputy Head of the Presidential Administration of Russia Dmitry Kozak spoke at a press conference and
warned
that if Kiev decides to start hostilities in Donbass, it could become "the beginning of the end of Ukraine."