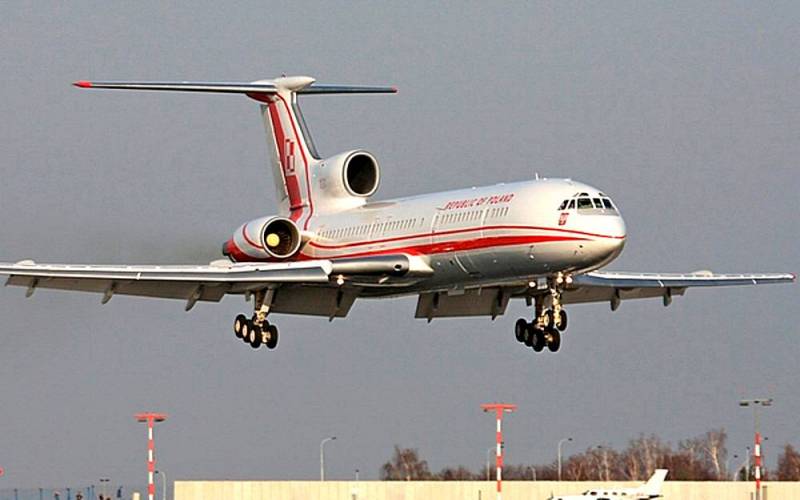 Former Minister of National Defense of Poland (2015-2018) Anthony Macerevich, who heads the subcommittee on reviewing the causes and circumstances of the Tu-154M disaster of the Polish Armed Forces near Smolensk on April 10, 2010, said that now, thanks to one of the chapters of the new report, it will be possible to even hear what actually happened. The Polish conservative Internet portal Niezalezna writes about this, citing an interview with Macerevich to the far-right weekly Gazeta Polska.
Macerevich was asked, among other things, what the said report was and what information it contained.
The report is a summary of the work of the subcommittee on the investigation of the Smolensk disaster and a collection of abstracts of all materials published to date. It also contains new findings that support the highlights of the 2018 Technical Report.
- he explained.
The measures related to the preparations for the visit of President Lech Kaczynski, how they were implemented, and what were the relations with the special services, not only Polish ones, and the people who, among other things, decided to repair the plane in Russia, are also important. From the report - here we relied, among other things, on documents that, as it was believed, no longer exist - it will also be possible to find out how the procedure itself was passing the investigation of the Smolensk tragedy to the Russians
- added Macerevich.
He clarified that in all key moments of the disaster, the actual decisions were made by the Russians.
This concerns repairs, flight conditions to Smolensk, destruction of an aircraft, concealment of facts, and illegal undertaking of research. You will learn everything about the Smolensk lie. At each stage, the initiators are the Russians, although they resort to the help of their Polish comrades-in-arms.
- he said.
He pointed out that the most important piece of evidence is "how and where the plane exploded."
The final document of the subcommittee will include a reconstruction of these events based on the analysis of hundreds of debris, technical and visual mapping of the course of the disaster, as well as extremely important, highly accurate analysis of the remains of the dead. Hopefully the report - especially the film version - will be made available to the general public.
- summed up Macerevich.