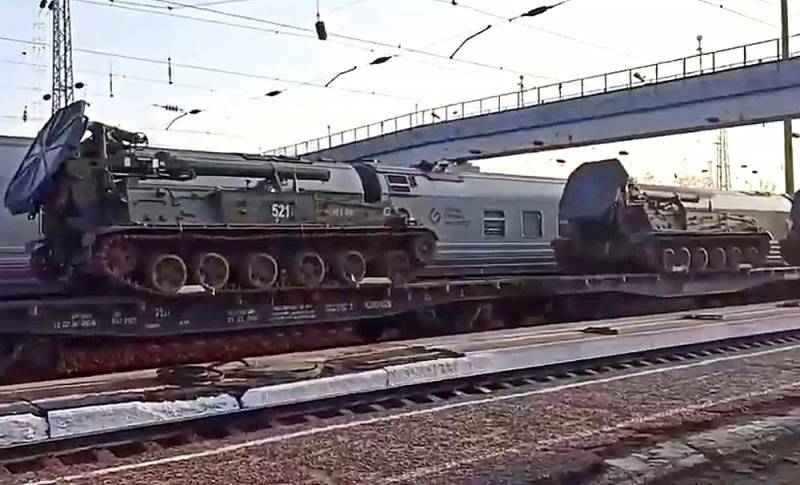 A video has appeared on the Web showing 240-mm self-propelled mortars 2С4 "Tulip", located at the station "Kavkazskaya" in the city of Kropotkin (Krasnodar Territory) on April 6, 2021. This indicates that Russia continues to deploy heavy weapons to Crimea.
Observers claim that the Tulips belong to the 291st Artillery Brigade (military unit 64670), the 58th Combined Arms Army of the Southern Military District. The place of permanent deployment (since 2011) is the village of Troitskaya in the Sunzhensky district of the Republic of Ingushetia. On the morning of April 7, the aforementioned train arrived at the Aivazovskaya station in the city of Feodosia (Crimea).
At the same time, another video with Russian armored vehicles from the Kavkazskaya junction railway station in Kropotkin appeared. Two echelons of the military were spotted there at once.
equipment
.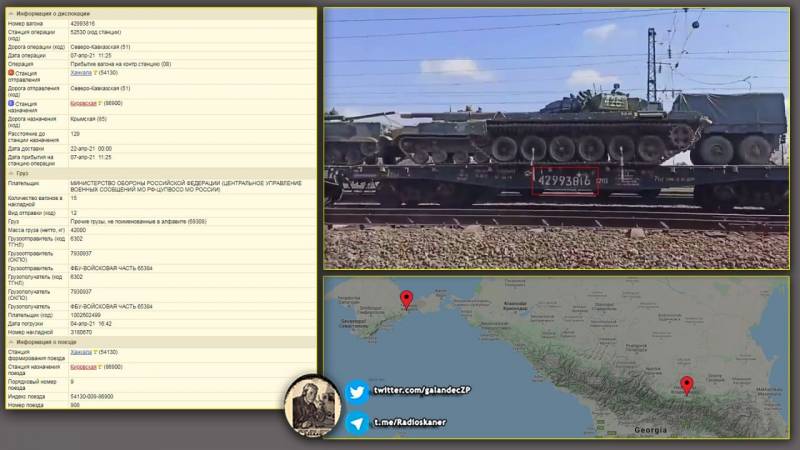 The first was the 291st Guards Motorized Rifle Regiment (military unit 65384). He followed the route Khankala (Grozny microdistrict) - Feodosia. The location of these mountain shooters is the village of Borzoi (Chechen Republic). Until 2016, it was a brigade. It is part of the 42nd Guards Motorized Rifle Division of the Southern Military District.
The second - the 136th separate guards motorized rifle brigade (military unit 63354), the 58th combined-arms army of the Southern Military District. He followed the route Buinaksk (Republic of Dagestan) - Kerch (Crimea).