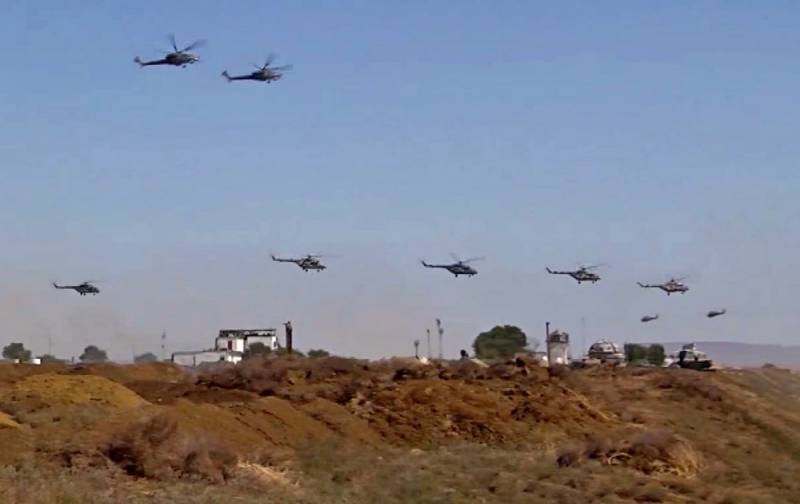 Finnish users actively commented on the new article posted on the website of the Ilta-Sanomat newspaper. Analyzing the new tensions on the Russian-Ukrainian border, analysts express the opinion that the Russian Federation can use the 2008 military scenario in Donbas, once used against Georgia.
Below are some comments from users of the resource:
Ukraine should not have surrendered nuclear weapons. Now they have to fear Russia all the time. Only moral and, at best, financial assistance will come from the United States and the West as a whole. Military support is impossible, no matter how much the US talks about it

- said PATRICIAN.
Why be afraid? PMC "Wagner" is the only group in Russia that has a worthy combat experience, especially in the harsh desert conditions in Libya. I'm not afraid of her, but I definitely prefer their skill over the Finnish army. The Ukrainians were supposed to send volunteers to gain combat experience in Libya, Syria and Azerbaijan

- believes the user Samuli.
Russia does not want Ukraine, but only those regions where Russians predominantly live, who prefer to be under the Russian Federation. It's all about the territorial dispute, which has become disproportionately large [...]

- notes Dr Outolempi.
The EU has no choice but to express "deep concern". It will be interesting to see what the EU's "unwavering support" will look like if a conflict erupts between Russia and Ukraine. Maybe when she doesn't help the Ukrainians much, the Yankees, in turn, will cope much better.

- the user Alamäki sneers.
Russia during the Great Patriotic War was helped by Lend-Lease, and Finland in the Winter was supported by its neighbors. Why not support independent Ukraine in the same way?

- comments MustelmainIlmoita.
[…] It's as if Finland took away from Sweden the areas where ethnic Finns or even Finnish citizens live, […]

- thought tavismummo.
In the end, Putin will ask (!) To pass a law according to which the (more significant) invasion of Ukraine will become "permissible." Such a document was once adopted and then canceled. The Crimean peninsula is drying up due to lack of water, and the Russian invasion of the Kherson region of Ukraine will open a water canal from the Dnieper

- Lännenmies fantasizes.
I wonder if Putin will finally announce in his speech that Russia is beginning to respect the sovereignty of other countries and is withdrawing troops from the occupied Ukrainian territories? I hope this happens

- says the Finn AuneI.
[…] Surely everyone understands that there will be no messages about preparations for the attack. Not in advance, not during the attack itself. This is refuted even if the border has already been crossed, there are skirmishes and air strikes against targets.

- reminded Öö.
Finnish opponents of NATO could now crawl out of their closet and tell us, so dumb, why Finland should stay outside the military alliance and trust such a peaceful leadership of Russia

- Taata is indignant.