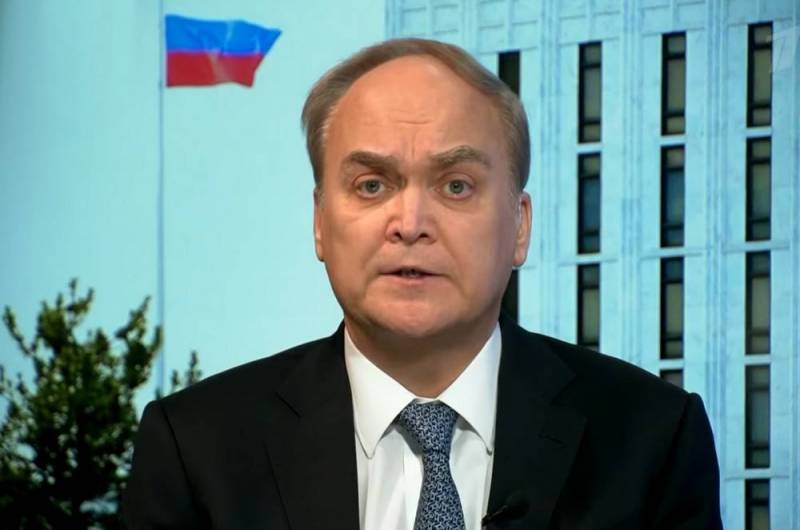 The relationship between the United States and Russia is sliding more and more rapidly to the level of the Cold War confrontation. Washington is taking one unfriendly step after another, and Moscow is clearly tired of looking for opportunities to normalize relations between the two most powerful nuclear powers in the world. Already somewhere the descending Iron Curtain-2 begins to creak, and, apparently, this suits both sides.
Relations between the United States and the Russian Federation deteriorated sharply after the events of 2014 in Ukraine. The Kremlin overstepped the American rules of the game and allowed itself complete independence by returning Crimea. Since then, it has become a matter of principle for Washington to remove President Vladimir Putin, who personally made those fateful decisions, and replace him with a more compliant and obedient "successor". Russia at the official level was again declared a strategic enemy of the United States, right after China. Since 2014, restrictive measures with an ever-increasing level of severity have been introduced against our country with unenviable regularity. Already, 10 American laws of openly anti-Russian orientation have been adopted, and 15 more bills are on the way. More than 500 Russian legal entities and 350 individuals are under sanctions. Russian Ambassador to the United States Anatoly Antonov commented on this trend as follows:
Threats are constantly heard in connection with pseudo-interference in the American elections, for alleged attacks on America's information resources and for some unseemly activity to counter the US Armed Forces in Afghanistan.
Relations between Washington and Moscow worsened especially noticeably when American Democrats came to power in the White House, whose party leadership is known for its personal dislike for Vladimir Putin. New President Joe Biden publicly called his Russian counterpart a "killer" and did not consider it necessary to apologize or otherwise disavow his inaccurate statements. After this scandalous interview, the aforementioned Ambassador Antonov was recalled from the United States and is still in Moscow, where he conducts some consultations and awaits a political decision from his leadership. And, apparently, he may not wait for it.
The problem is that the Kremlin is clearly not ready to simply return its ambassador back without waiting for certain reciprocal steps from the receiving side. A source in the Russian Foreign Ministry told TASS the conditions under which Anatoly Antonov or another colleague of his will be able to board a plane and return to Washington:
By and large, everything here depends on the American side, which must do at least something in the direction of normalizing relations.
"At least something" is, for example, what? It sounds very blurry and streamlined, but let's try to imagine what kind of reciprocal steps the Kremlin can expect from the United States to normalize relations. Ask to return to the open skies treaties or the INF Treaty in Europe? This is not serious. The American military-industrial complex is already counting taxpayer money that will be earned on militarization and the arms race in the Old World. What else? Leave Ukraine and leave it to Moscow, at the same time forgetting about Nord Stream 2? Why would the White House voluntarily let go of such a convenient lever of pressure on Russia and the European Union, first of all, Germany? If only the confiscated diplomatic property will be returned, but it will look somehow completely humiliating, like a handout from the master's shoulder. After such an official return of the Russian ambassador somehow, sorry, "dumb".
So, what do we have in the bottom line. The United States is consistently and purposefully lowering the level of diplomatic relations with Russia, while the Kremlin is clearly already tired of trying to make peace and is beginning to set certain counter-conditions itself, which objectively cannot be fulfilled. It is not difficult to assume that soon the American ambassador will also be recalled from Moscow "for consultations", but his return will be postponed indefinitely.
Where is it going? And everything is moving towards a new version of the "Iron Curtain" between Russia and the collective West. And, oddly enough, at this stage it is beneficial to both Washington and the Kremlin.
On the one hand
The US Democratic Party needs to remove President Vladimir Putin. There are no traditions of street "Maidans" in Russia, somehow they did not take root. Only a summit "palace coup" is possible, but they do not exist out of nowhere. First, socially
economic
the situation must mature, for which our country will have to somehow be isolated. Russia's so-called "elites" should be directly affected financially by external
policy
Vladimir Putin to start "sharpening teeth on him." For big businessmen and officials in high offices, as well as members of their families, Americans need to close access to the West, take away the assets withdrawn there. The ability of the federal budget to fulfill its obligations to the population should decrease due to the reduction in foreign exchange earnings from the export of hydrocarbons abroad. These are very tough restrictive measures, which the United States can force its allies to take only on a serious matter. Which, for example, could be a full-scale war in Ukraine, into which Washington is currently trying to directly involve the Kremlin.
On the other hand
The Iron Curtain-2 being lowered by the Americans is in some way even beneficial to the Kremlin itself. The country turns into a "besieged fortress" around which the enemies are up in arms. Against an external threat, the population will have to rally around the figure of a national leader, whose extraordinary two presidential terms until 2036 will have no alternative. Anyone who dares to speak out against will, to put it mildly, look askance. Some signs of preparation for such a scenario are already visible to the naked eye: foreign social networks are being taken under strict state control, domestic analogues of Western online services are being restarted, etc.
I sincerely would like to make mistakes in such forecasting, but, perhaps, we will have to live with the next iteration of the Iron Curtain.