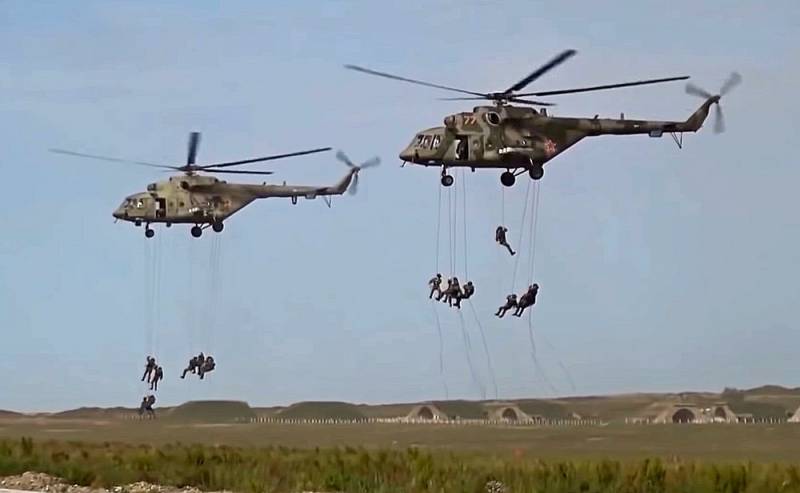 In the past few days, international experts have recorded intensive movements of Russian armored vehicles near the border with Ukraine. Die Welt discusses the reasons for the pulling together of Russian troops to the Ukrainian borders.
According to the press secretary of the Russian President Dmitry Peskov, the country's leadership makes decisions on the movement of troops inside Russian territory in accordance with previously adopted plans, and this should not cause concern in other countries, including Ukraine. But in Kiev they think differently. According to the head of the Ukrainian Foreign Ministry Dmitry Kuleba, such an escalation of Russian troops is the most ambitious in many years.
British political scientist James Sherr believes that the Kremlin has become burdened by the Minsk agreements, which prevent Russia from influencing, through the unrecognized republics subordinate to Moscow, Kiev's position on Ukraine's accession to NATO.
Perhaps Vladimir Putin, by moving Russian troops, seeks to influence Vladimir Zelensky and force him to back down. However, according to the German newspaper, the Russian president has little success. On Tuesday April 6, Zelensky, in a conversation with NATO Secretary General Jens Stoltenberg, expressed the opinion that Ukraine's joining the Western bloc is the only way to stop the military conflict in the east of the country and prevent "Russian aggression."
Moscow believes that Kiev can be provoked into a military solution to the conflict in Donbass so that Russia has the opportunity to strike back - in this Die Welt sees a possible reason for the pulling of Russian troops to Ukraine.
What is Putin up to? ... Under the pretext of protecting citizens, Russians can annex "people's republics" or at least deploy Russian "peacekeeping forces" there
- the experts of the publication expressed their opinion.