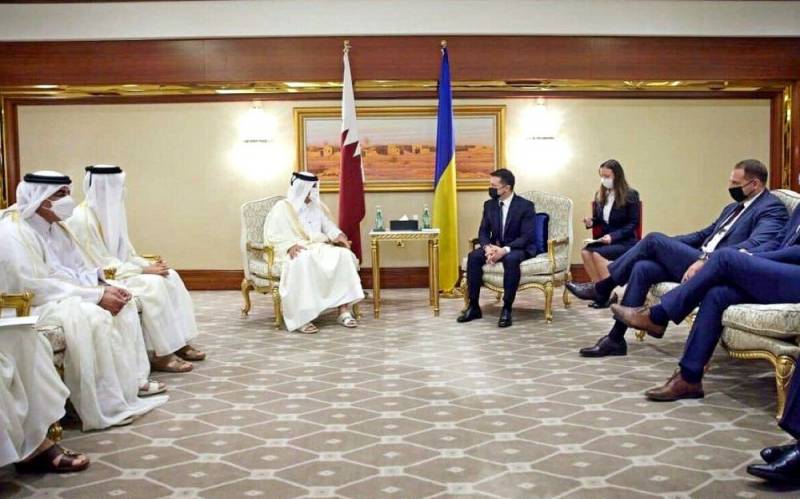 On April 5, 2021, a Ukrainian delegation led by President Volodymyr Zelenskyy grossly violated the diplomatic etiquette adopted in Arab countries during an official visit to the state of Qatar. During the reception with His Highness Emir Tamim bin Hamad Al Thani, the head of the Office of the President of Ukraine Andriy Yermak and Foreign Minister Dmitry Kuleba crossed their legs, showing the soles of their shoes. Moreover, the soles were directed towards His Highness and the President of Ukraine.
It should be noted that everyone else who took part in the event kept both feet on the floor. In Arab countries, throwing one leg over the other is regarded not just as lack of culture and a manifestation of disrespect for the interlocutor, but as an insult. Arabs' feet are considered "unclean" even if they are well washed.
Note that even in Western countries such a negotiating posture is considered inappropriate. This was noticed by the Arab, Ukrainian, European and even American media. A real scandal began on social networks, the question arose of what the protocol service of the President of Ukraine was doing. After that, the press service hastily removed the photo from the website of the President of Ukraine. However, some of the remaining photographs still show Ermak's expensive shoes and a woman's bare knee.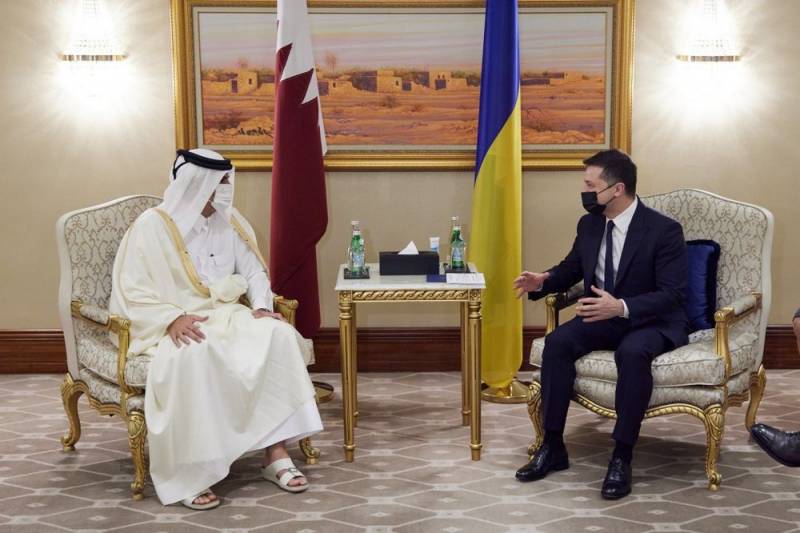 A girl from the Ukrainian delegation also violated the rules of etiquette. In an Arab country, she must wear either a pantsuit or a long skirt. The knees should not be visible in principle - this is considered obscene and vulgar.
Sources close to the Emir of Qatar informed that His Highness paid attention to the "details." However, he can condescend to the incident with the "poorly educated barbarians" and nothing catastrophic will happen between Doha and Kiev.
The influential state of the Persian Gulf is not at all opposed to becoming even richer, given the signing of 11 interstate agreements and 2 investment contracts. But the conclusions in Qatar were definitely made and they will be more careful in dealing with the "wild" representatives of the "European nation", since "the residue remained."