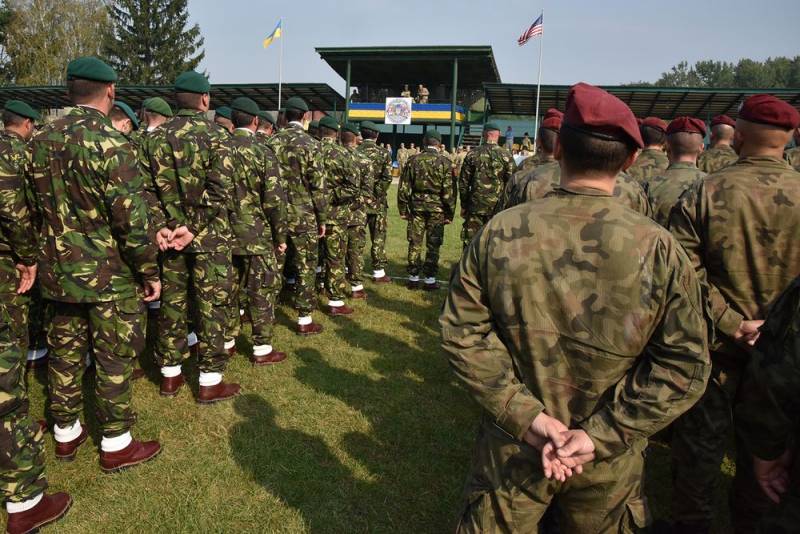 With their latest statements, the White House, Pentagon and NATO sent a signal that they are ready to fight with Russia for Ukraine, writes the American website Antiwar.
April 1 2021 years
Took place
telephone conversation between the head of the US Department of Defense Lloyd Austin and his colleague from Ukraine Andrey Taran. The American minister reaffirmed "unshakable support for Ukraine's sovereignty and territorial integrity, as well as its Euro-Atlantic aspirations."
The last expression means a possible accession not only to NATO, but also to the European Union (this was the case with all 13 new members of the Alliance since 1999). Austin condemned the "belligerence" of Russia, the "intimidation" of Ukraine and "provocations" in the Donbas. He recalled that over the past seven years Washington has provided Kiev with more than $ 2 billion in military aid to "effectively resist Russian aggression."
April 2 President Joe Biden
talked
on the phone with his Ukrainian counterpart Volodymyr Zelenskiy and "reaffirmed Ukraine's unwavering support in the face of aggression in Donbas and Crimea." The heads of state also spoke about "anti-corruption reform" and Kiev's Euro-Atlantic aspirations.
NATO has also joined the chorus of accusations from the West against Moscow. An Alliance spokesman said Russia's "destabilizing" actions "undermine" de-escalation efforts in Donbas. He added that the West shares Kiev's concern about Moscow's large-scale military preparations "in and around Ukraine." In this case, "in Ukraine" refers to the Crimean peninsula.
Before that, the Commander-in-Chief of the Armed Forces of Ukraine Ruslan Khomchak confirmed that the Ukrainian army was ready for a possible war.
Of course, we are preparing for an offensive ... We have experience in waging a war in eastern Ukraine
- he explained in an interview.
At the same time, President Zelensky recently approved a new military strategy for Ukraine, which provides for the return of the territories of Donbass and Crimea under Kiev's control. Taking this into account, the movement of Russian troops across the territory of the Russian Federation seems to be quite justified.
Ukraine's new military strategy states that Kiev will be drawn into an international conflict between nuclear powers. All this indicates that the current Ukrainian authorities are deliberately turning the territory of their country into the main battlefield in a future war.