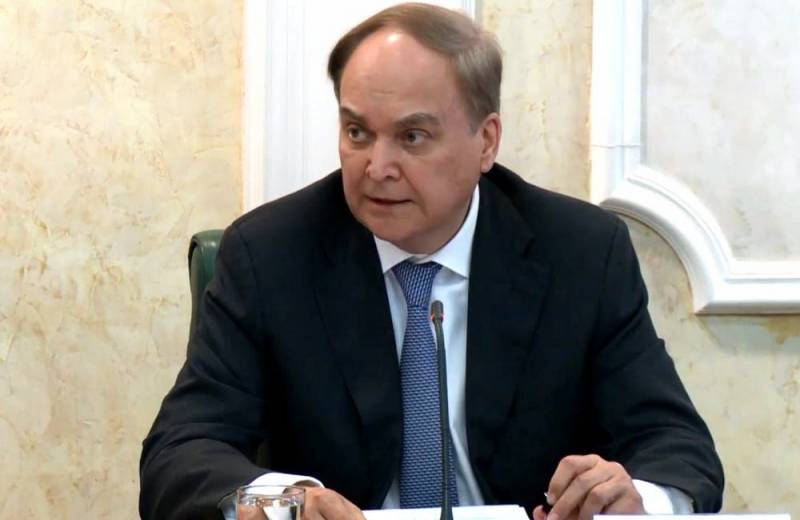 The return of Russian Ambassador to the United States Anatoly Antonov to Washington will be possible under certain conditions. This was reported on April 5, 2021
TASS
informant in diplomatic circles.
By and large, everything here depends on the American side, which must do at least something towards the normalization of relations.
- he clarified to the agency.
The source explained that the decision on this matter will be taken later and it is premature to talk about any terms altogether. He added that the ambassador is holding consultations in Moscow, communicating with representatives of various branches of government and government agencies of the Russian Federation. This work is "in full swing" and needs to be continued.
We remind you that the ambassador was recalled "for consultations" after
offensive
interview with US President Joe Biden. Antonov has been in Moscow since March 21. During this time, he managed to hold a number of meetings, including at the Ministry of Foreign Affairs of the Russian Federation, the State Duma and the Federation Council. The diplomat described in detail how Moscow has been persistently but unsuccessfully trying to mend relations with Washington for many years.
Antonov
reminded
in the upper house of parliament that the United States staged a real orgy around Nord Stream 2, openly threaten reprisals against countries buying weapons from Russia, seized Russian diplomatic property and hunted Russians around the world (about a hundred Russian citizens are in American prisons) ... Thus, for years, only unfriendly steps have been observed on the part of Washington.