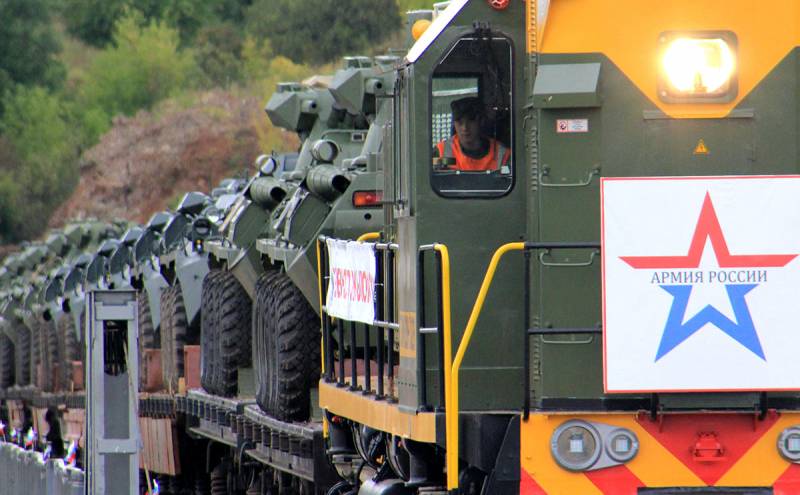 On Monday, April 5, Vladimir Putin's press secretary Dmitry Peskov commented on the mass transfer of the Russian military
equipment
South. The press secretary also mentioned about the alleged "wandering" of military trucks in the Rostov region "with sealed numbers."
Peskov noted that there are no wanderings as such - the redeployment of equipment and troops is taking place according to pre-prepared plans, as the country's leadership considers necessary. The movement of armored vehicles of the Russian Federation does not pose any threat to other states, including Ukraine.
All these maneuvers are made solely for safety reasons
- said the press secretary of the President of Russia.
Peskov sees a danger in the growing escalation on the contact line of the sides in Donbass. In this regard, the main speaker of the Kremlin expresses concern about Kiev's desire to initiate a military solution to the problems of the east of the country - this is evidenced by the frequent shelling of the territories of the LPNR by the Ukrainian army.
Moscow considers the military confrontation between the Armed Forces of Ukraine and the militia forces to be Ukraine's internal affair. At the same time, according to Peskov, the Russian Federation, if necessary, will take all measures to ensure its reliability and stability.