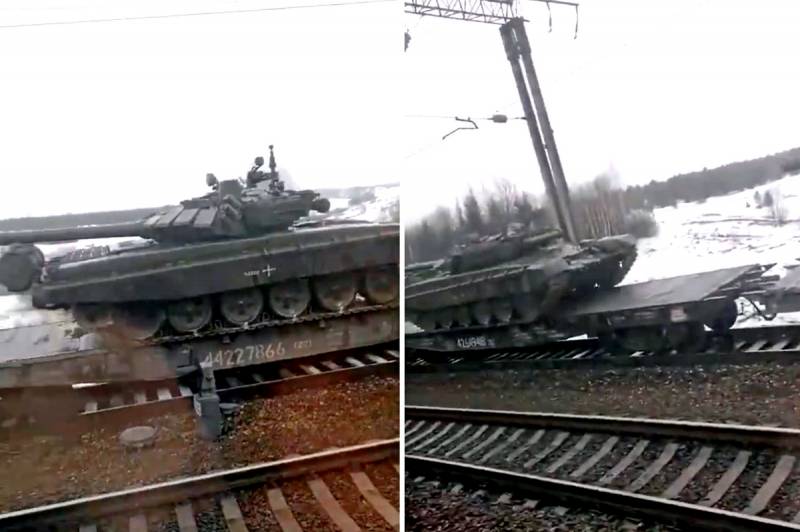 On Sunday, April 4, a video of the squad with the Russian military appeared on social networks
technique
moving towards the Ukrainian border. According to the gdevagon service, a train with tanks of the Russian Armed Forces departed from Yurga in the Kemerovo Region to the Maslovka station in the Voronezh Region.
The train search service issued a certificate of the number of the consignor and consignee of goods in OKPO - 07703609. This number indicates the 74th Guards Motorized Rifle Brigade located in Yurga. This unit was transferred to the T-72B3 six years ago, and now these tanks have been sent to the border with Ukraine.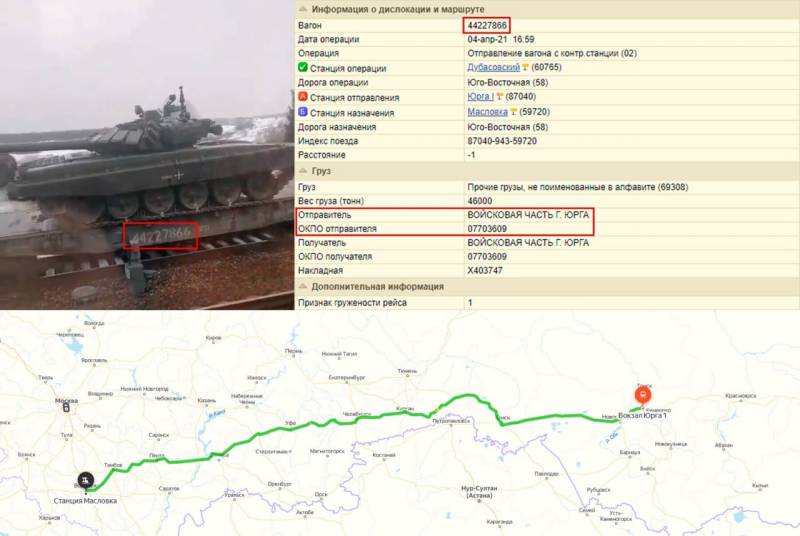 According to the General Staff of Ukraine, as of March 30, 28 battalion-tactical groups of the Russian armed forces are located near the border. Ruslan Khomchak, the commander-in-chief of the Ukrainian troops, announced that another 25 such groups are expected to arrive in the region.
The head of the press service of the Southern Military District, Vadim Astafyev, noted that the redeployment of Russian troops to Crimea has nothing to do with the imminent start of hostilities against Ukraine and is carried out in accordance with the plans for military training of the Southern Military District.
Press Secretary of the Russian President Dmitry Peskov said that the Kremlin has the right to move Russian troops inside the country at its discretion, and this should not bother neighboring states. Peskov added that the RF Armed Forces do not take part in the military confrontation in Donbass and do not plan to enter into an internal Ukrainian armed conflict.