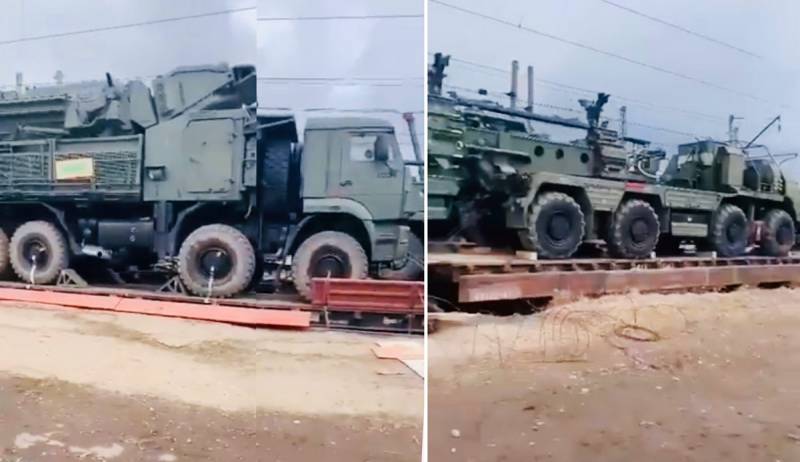 Within the framework of a completely open retraction of military
equipment
to the southern regions of the country, Moscow sends to the border with Ukraine the best anti-aircraft missile systems of the Russian Federation - Pantsir-C1 and S-400.
According to the head of the press service of the Southern Military District Vadim Astafiev, the relocation of military equipment to the Crimean Peninsula was previously provided for in the training curricula for the Southern Military District. Similar events take place in 30 combined-arms training grounds and, in addition to Crimea, affect the Rostov and Volgograd regions.
Earlier, the commander-in-chief of the Ukrainian army Ruslan Khomchak announced the build-up of the Russian army near the borders of Ukraine and Russia. According to the New York Times, the Kremlin sent about 4 troops to the border lines of the two states. President of Ukraine Volodymyr Zelenskyy believes that such behavior of the Russian Federation resembles "muscle play" and is typical of a strong "eastern neighbor".
Meanwhile, the Kremlin noted that the redeployment of the Russian armed forces should not bother neighboring countries, since it does not pose any danger or threat.