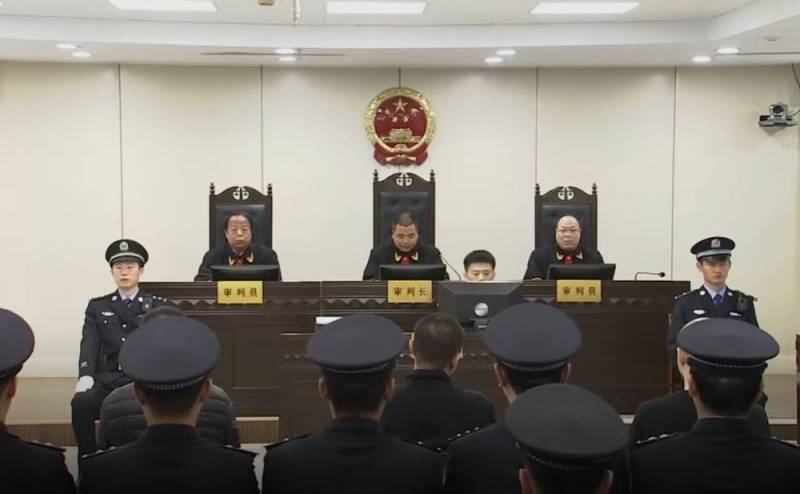 65-year-old former head and secretary of the Communist Party of the state defense corporation China North Industries Group (Norinco) Yin Jiaxu came under an anti-corruption investigation. The oldest English-language newspaper in Hong Kong, the South China Morning Post, writes about this, citing data from the Central Commission for Discipline Inspection of China (CCDI).
Yin Jiaxiu has headed one of the largest companies in the military-industrial complex since 2010, when he became CEO, replacing Hu Wenming, who was convicted of taking bribes and abuse of power. In 2014, Yin Jiaxu also took over as the party head of the state corporation. He retired in 2018. Now he is suspected of a serious violation of the law, for which even capital punishment may threaten. Yin Jiaxiu was a delegate to the 16th CCP National Congress and a deputy to the 10th and 11th National People's Congress.
In 2012, Chinese President Xi Jinping launched an extensive anti-corruption campaign in the country. After that, more than 1,3 million officials were investigated, with various unpleasant results for many of the defendants.
Norinco manufactures a wide range of products for both military and civilian use. The state corporation even oversees the development of aircraft carriers and the industrial application of the ground infrastructure of the Beidou satellite positioning system.
According to the latest December 2020 report by the Stockholm International Peace Research Institute (SIPRI), Norinco is the ninth largest arms company in the world and the third largest in China after the Aviation Industry Corporation of China and China Electronics Technology Group.
The state corporation has diversified its business as part of Beijing's pursuit of a civil-military merger and has interests in railroad construction, auto parts and oil production. One of her "daughters" is taking part in the construction of a subway in the city of Lahore (Pakistan). Norinco came under pressure in November 2020 when US President Donald Trump issued a decree prohibiting American investors from owning shares in 31 Chinese companies, the SCMP summarized.