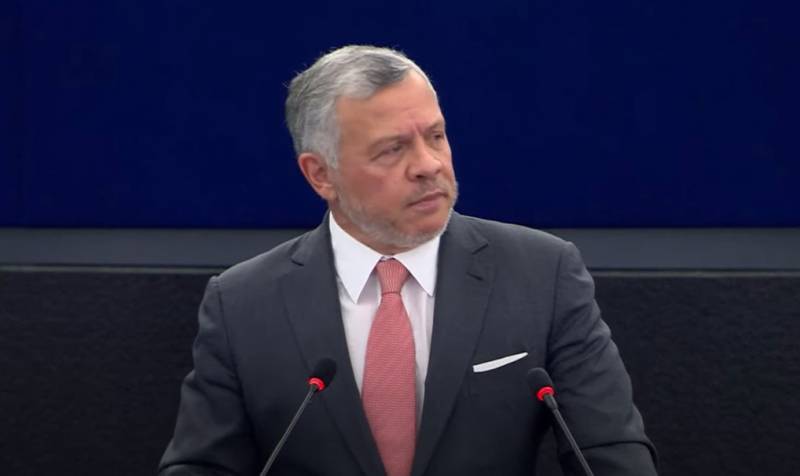 King Abdullah II of Jordan
The Jordanian authorities detained about 20 people on suspicion of a conspiracy "threatening the stability and security of the country." Allegedly, an attempted coup d'etat was prevented in the Hashemite Kingdom, involving the overthrow of King Abdullah II, the Israeli newspaper Haaretz writes, citing the Jordanian state
news
Petra agency and other world media.
Amman initially denied the detention of 41-year-old ex-prince Hamza ibn Hussein, brother of the current monarch. However, later, the former prince himself said in a video message that the military had placed him under house arrest, forbidding him to go out and communicate with people. The military explained their actions by the fact that at the events in which he participated, they heard criticism of the government or the king. Nobody has brought official charges against him yet. Hamza was outraged that now no one can speak freely and condemn corruption without fear of reprisals.
It is also known that they were arrested: a member of the royal family Sheriff Hassan bin Zayed, ex-finance minister Bassem Awadallu (former adviser to the monarch) and a number of other dignitaries of the Hashemite Kingdom.
I pray that truth and justice will prevail for all innocent victims of this evil slander. God bless and keep them
- wrote Queen Noor, Hamza's mother, on April 4, 2021 on her Twitter account.
We are following reports closely and are in contact with Jordanian officials. King Abdullah II is a key US partner and enjoys our full support
- said in a letter from the US State Department.
Their firm and unconditional support for Abdullah II was also expressed by: Saudi Arabia, the United Arab Emirates, Egypt, Bahrain, Iran, Iraq, Lebanon, Kuwait, Qatar, Yemen, the Palestinian Authority, Turkey, Great Britain, Morocco, the League of Arab States, the Persian Cooperation Council Bay, summed up the publication from Israel.
Let us note that such a friendly reaction of the countries of the Greater Middle East is caused by the fact that Jordan may well become the next victim of the "Arab spring", in which they are not interested now.