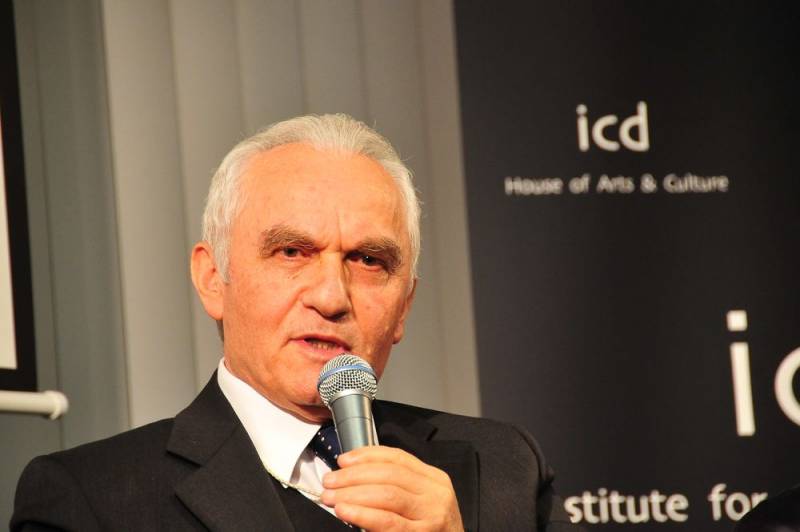 It is vitally important for Turkey to have good relations with neighboring states, not to seize their lands. Therefore, the spread of Ankara's influence to the southern regions of the Russian Federation or the departure of some Russian territories under Turkish rule will remain the dreams of neo-Ottomanists. This opinion is shared by the ex-head of the Turkish Foreign Ministry, the former representative of his country to the UN, a member of the Justice and Development Party, the chairman of the European Union Committee on Harmonization at the Grand National Assembly (Parliament) of Turkey, 82-year-old Yashar Yakysh.
Now is not the time to spoil relations with Russia. The region needs friendship between Russia and Turkey, they are the guarantor of peace in the region
- said the officer of the Order of the Legion of Honor in an interview with a reporter
"Tapes.ru"
Khayal Muazzin.
Yakysh was outraged
plot
Turkish TV channel TRT1, shown in the first half of February 2021. In his opinion, such programs should not be on Turkish television at all, especially on state television. The broadcast showed an increase in Turkey's influence in the region by 2050. The map, prepared by the American private intelligence and analytical company Strategic Forecasting Inc., included Crimea, Kalmykia, Rostov and Astrakhan regions, as well as the entire Russian North Caucasus.
The Turkish politician drew attention to the fact that neo-Ottomanism is now not popular in the Middle East, Africa and Asia. In many countries, this ideology is considered aggressive and aggressive. Therefore Turkish
policy
-realists understand the impossibility of implementing such ideas. Only radical dreamers who do not give an account of the accompanying danger take it seriously.