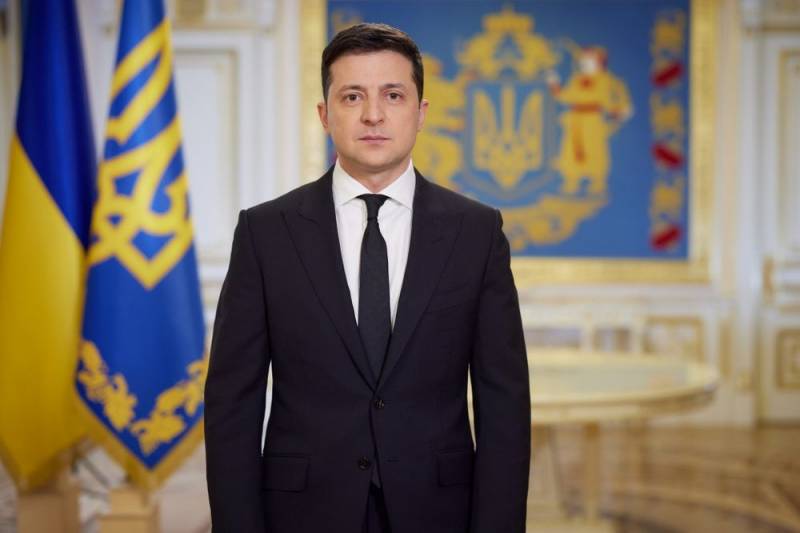 On April 2, 2021, a telephone conversation took place between President of Ukraine Volodymyr Zelensky and his American counterpart Joe Biden. During the conversation, the heads of state discussed many issues, including the development of democracy in their countries.
Biden assured the Ukrainian interlocutor that in the face of the "Russian threat" the United States would provide all possible assistance to democracy in Ukraine. In response, Zelenskiy thanked him for his "support at all levels."
Ukraine and the United States stand shoulder to shoulder when it comes to strengthening our democracies. I am committed to reforming Ukraine, improving transparency and achieving peace
- said Zelensky, whose words were spread by his press service.
Biden touched on the importance of fighting the oligarchs. To this, Zelensky noted that Kiev is carrying out a "systemic de-oligarchization" of the country. They also highlighted the development of "anti-corruption infrastructure" in Ukraine, land reform and reform of the judicial system, including the Constitutional Court.
The US President spoke in favor of Ukraine joining NATO. He believes that the "achievements of Kiev" will become "the success of the whole of Europe." Zelensky added that membership in the military-political bloc would benefit the entire Alliance.
The parties also paid attention to the situation in Donbass and on the Russian-Ukrainian border. Zelensky mentioned the death of 4 soldiers of the Armed Forces of Ukraine at the end of March and the concentration of Russian troops on the border, in particular in Crimea. Zelenskiy then told Biden about the Crimean Platform initiative and invited the American to take part in the summit, visiting Ukraine on Independence Day in August this year. According to the side, Biden said he was looking forward to his visit to Kiev.
In turn, the American publication Politico informed readers that Zelensky asked Biden for more money to protect democracy from Russia. In 2021, Kiev received $ 125 million from Washington, but this is not enough for Ukraine and it wants to double this amount, as it did in previous years. But the increase in US military aid is directly linked to the implementation of reforms. Since 2014, the United States has allocated more than $ 2 billion to Ukraine in various security assistance.