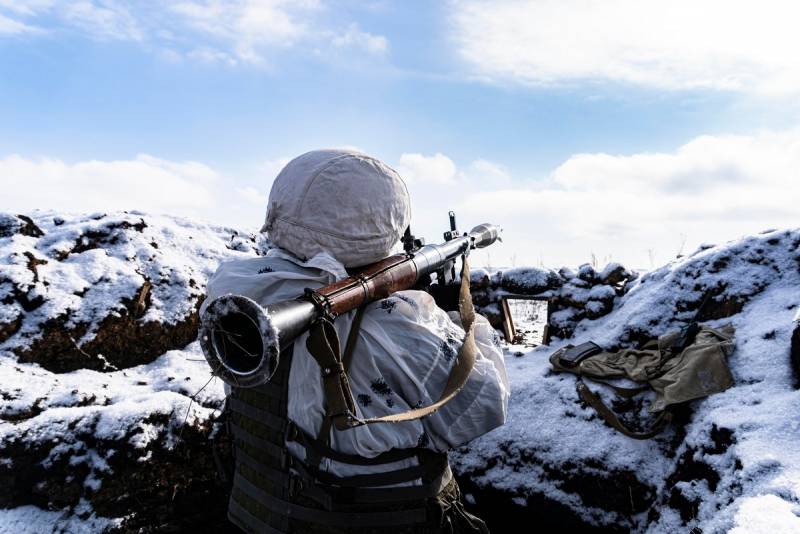 Readers of the popular Finnish newspaper Iltalehti expressed their attitude to the tension that has arisen these days between Ukraine and Russia. The day before, the publication published an article on this topic and the material did not go unnoticed by Finnish users.
All opinions presented are those of their respective authors. Reader comments are selectively reflected:
There is a shortage of water in Crimea, and Putin intends to resolve this issue by war ... For the residents of Crimea, everything would become easier if Russia left this territory

- suggested user Cartmani.
Putin is deceiving his own people by tightening the regime and strengthening the machinery of personal power. Is such an activity in the interests of the Russian people, when people are starving and the salaries of even the middle class are not enough for a normal life, not to mention traveling abroad? The people of Russia are not bad at all, and they do not deserve this [...]

- posted by Aito_suomalainen.
The West should take into account that Russia has an advantage in the home field, because part of the Ukrainian population is pro-Russian. Therefore, it may be a mistake to go the military way, because it may also happen that Putin will annex all of Ukraine.
- believes MGH.
The games with Ukraine are over. Finland will be next

- commented parsake.
Finland does not threaten anyone, but we are already perceived as a threat when we invite NATO troops here, to the Russian border, for exercises

- replies to the previous comment by Jukka_Sama.
Putin's support is minimal, and elections are coming soon. In Russia, the internal political problem is usually solved by creating an external threat. [...] Games typical for Russia

- commented TTJ46.
Yep, Putin clearly needs to be deprived of his restful sleep at night because of the pitiful 63% support. After all, Zelensky is supported by as many as 24,7%

- ironically replies to the previous remark Solvig_54921.
Russians have lived for centuries in eastern Ukraine, and elsewhere, too, because this country has a mixed population. And the hostility towards the Russians has arisen recently, clearly associated with the influence of the European Union and the Americans.

- comments
[email protected]
It is regrettable that the Russian leadership needs wars in order to maintain its status. We'd better keep our defenses in good shape

- concludes harmaaviiksinen.
Power in Russia is trying to maintain itself through an aggressive war. […] This once again underlines the importance of NATO's existence

- commented Esperanza.
Finland also has the right to establish a NATO base on its eastern border, and Putin has nothing to poke his nose here.

- reminded Chinaski.