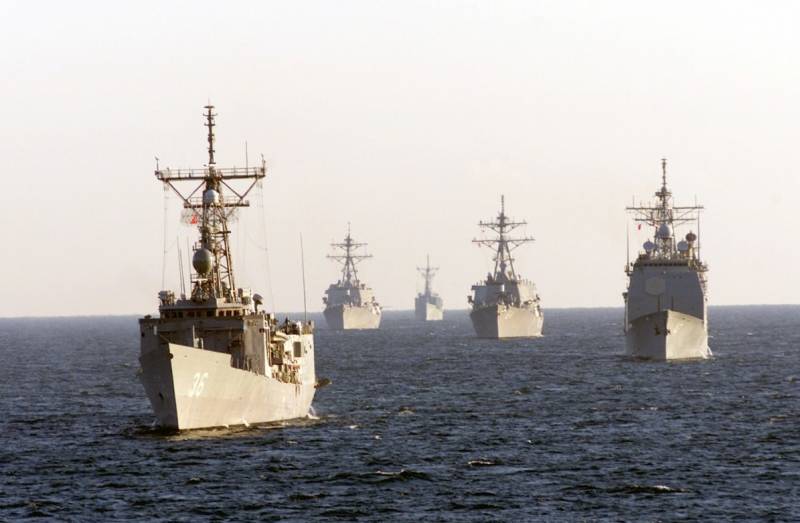 From March 19 to March 29, NATO exercises "Sea Shield-21" were held in the Black Sea, in which Romania, Bulgaria, Croatia and other countries, including the United States, took part. These maneuvers were supposed to demonstrate to Moscow the power of the Alliance and show that the Black Sea does not belong to Russia alone. Writes about this The Washington Times from the words of the sailors of the American Navy.
According to a number of Western analysts, Washington is thus repelling the aggressive inclinations of the Kremlin and increasing the power of the allied countries "in the shadow of Russia."
The Russian Federation has long considered the Black Sea region a zone of its influence, including in the Middle East. The Black Sea acquired particular importance for Russians after the events of the "Crimean Spring" of 2014, and since then it has been intensively used by Russia to "control its periphery." The Americans decided to remind that the Russian Federation is not the only master of the Black Sea.
The exercise is a harsh reminder to Moscow that the Black Sea is not a Russian lake.
- the newspaper notes.
Meanwhile, NATO's saber rattling is nothing more than a bluff, and the Russian navy has ample room to smash the Western bloc's forces. This opinion was expressed by military expert Yuri Knutov in an interview.
Nation News
.
Russia has Bastion complexes in Crimea, and ships can be equipped with Onyx anti-ship missiles. The submarines are carrying Caliber missiles. Nearby is the southern military district with Iskander systems
- the expert considers.