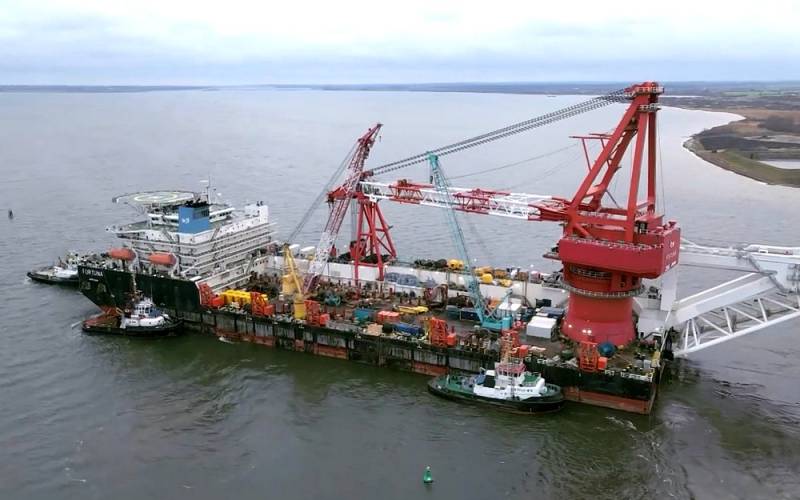 When carrying out pipe-laying work during the construction of Nord Stream 2
increased activity is noticed
foreign ships, submarines and other military and civil
equipment
NATO countries, as reported by the director of the Nord Stream 2 AG branch, Andrey Minin. The Russian Foreign Ministry reacted accordingly.
On Sunday, February 28, a submarine was seen near the work area of ​​the Russian pipelayer Fortuna, and on Monday a Polish warship was cruising in the same places. In such a situation, the protection of the pipe-laying platforms of the Russian Federation was taken over by the support vessel "Spasatel Karev", which was forced to follow in parallel with the ship of the Polish naval forces.
Deputy Foreign Minister Alexander Glushko spoke about the need to comply with all international norms and the inadmissibility of provocations against Nord Stream 2.
We naturally proceed from the premise that all relevant rules of navigation must be strictly observed.
- noted Glushko.
The diplomat also stressed that the gas pipeline under the Baltic Sea meets the interests of the EU's energy security, and the Europeans should not follow the channel imposed by Washington.
policy
.