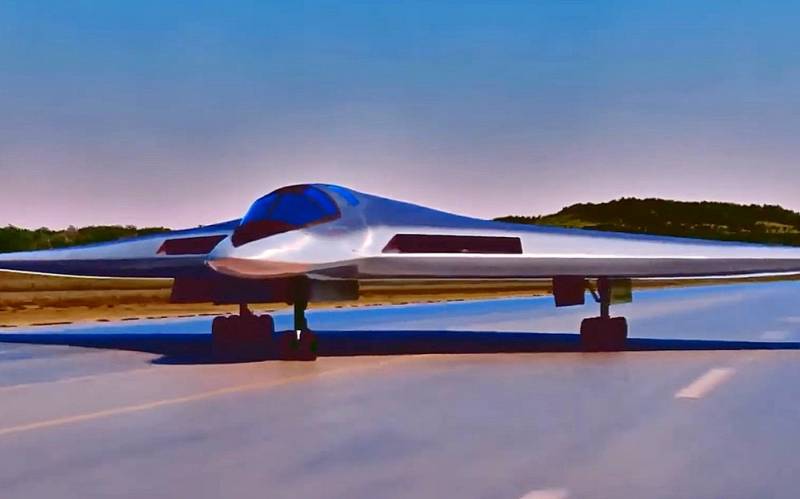 The final look of the future Russian PAK DA bomber (code "Messenger"), which is being developed by PJSC "Tupolev", was approved by the Ministry of Defense. About it
RIA News
a source in the defense industry complex said.
According to the agency's interlocutor, priority was given to long-range weapons and aircraft stealth. In addition, the onboard systems of the Long-Range Aviation Prospective Aviation Complex will be automated as much as possible, up to the possibility of using the bomber in unmanned mode.
At the moment, construction of several prototypes of the aircraft is underway. It is reported that the machine will be created according to the "flying wing" scheme (similar to the "Okhotnik" UAV), have a subsonic speed and a long flight duration.
It is assumed that the stealth bomber will be able to use long-range missiles, promising hypersonic missiles, as well as the entire range of air-to-air missiles as weapons. All weapons will be located in the internal fuselage compartments. Also, the possibility of controlling UAV groups is not excluded.
Earlier, the defense industry reported that tests of the radar signature of special layouts and individual full-size elements of the PAK DA confirmed that a promising bomber, subject to the use of certain tactics, will be able to overcome the air defense lines of a potential enemy.
The adoption of a new combat vehicle is scheduled for 2027. It is assumed that the new bomber will replace the Tu-95MS.