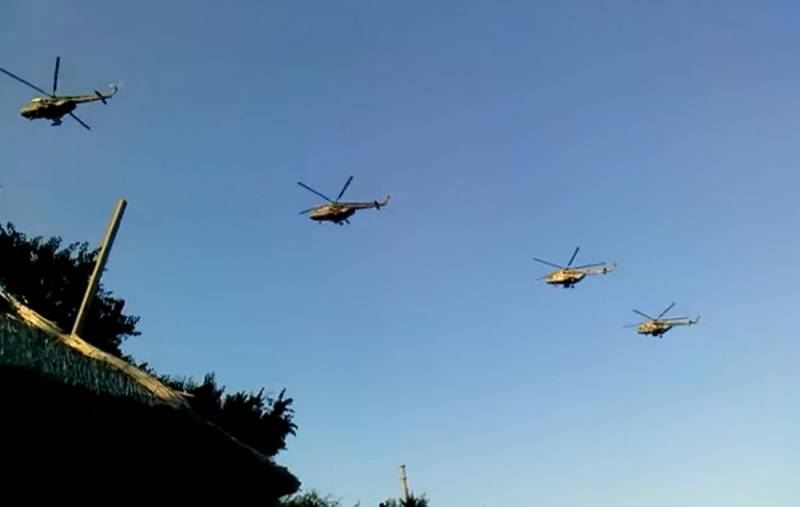 The world community is seriously concerned about the recent transfer of Russian armored vehicles to the borders with Ukraine, as well as data on the deployment of missile weapons. According to the Daily Express, such actions are an indicative demonstration by Putin of the military superiority of the Russian Federation.
Russian-occupied #Crimea: (4.01.21)

pic.twitter.com/eChrmRl0A3

- The Intel Crab (@IntelCrab) April 1, 2021
On Thursday, April 1, Ukrainian Foreign Minister Dmytro Kuleba released information that he had notified OSCE representatives about the "systemic aggravation of the situation" in Crimea near the Ukrainian-Russian border. The day before, US Secretary of State Anthony Blinken spoke by phone with Kuleba and assured him of Washington's support in defending the territorial integrity of Ukraine.
April 1, 2021
This is one of the largest deployments I've seen in a while. I would like to point out that the exercise season has been going on throughout Russia for a long time, but the size and scale of this deployment is far from what usually happens in this region.
- said the military analyst, the host of the Twitter channel @StratSentinel.
Helicopter flights over #Crimea this afternoon. https://t.co/ztJitMyUZa

- The Intel Crab (@IntelCrab) April 1, 2021
On March 31, a telephone conversation took place between the heads of the General Staffs of Russia and the United States - Chairman of the Joint Chiefs of Staff of the United States Armed Forces, General Mark Milli, and Chief of the General Staff of the Russian Armed Forces, General Valery Gerasimov. The details of the conversation are not known to the media.
Fresh train video from the Rostov region. Brownie points to anyone who can translate. pic.twitter.com/wECUqrwFiN

- The Intel Crab (@IntelCrab) April 1, 2021
Canada was also worried about what was happening on the border of Russia with Ukraine, since about 2015 military instructors from this country have been on the territory of Ukraine since September 200. Canadian Prime Minister Justin Trudeau was informed about the transfer of Russian troops.