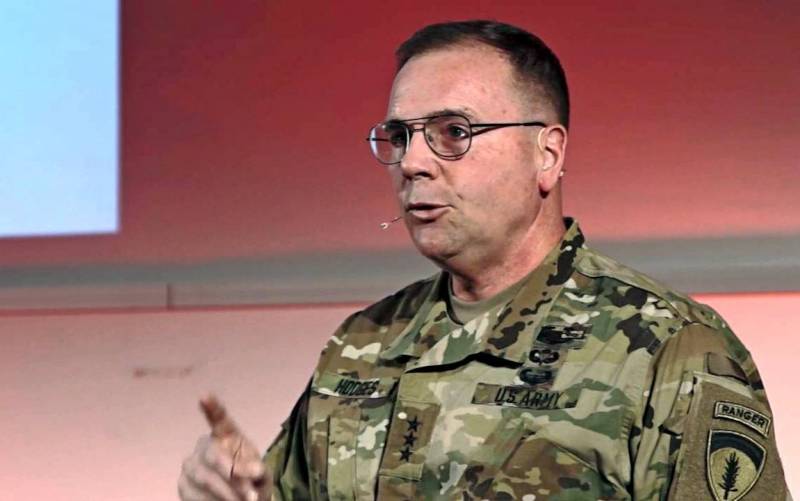 The ex-head of the US Ground Forces in Europe, retired Lieutenant General Ben Hodges, on the air of the Ukrainian YouTube channel "Iceland" called for the creation of "uncomfortable for the Russians" conditions in the Black Sea. In his opinion, the combination of efforts of the countries of the region (Turkey, Ukraine, Moldova, Romania, Bulgaria and Georgia) can become the key to success.
The American believes that the aforementioned countries need to start helping each other for a qualitative confrontation with the Russian Federation. To begin with, they need to at least regularly exchange intelligence and all kinds of information.
The United States must also be part of this, we must implement measures that make the commander of the Black Sea Fleet feel very uncomfortable
- he clarified on March 31, 2021.
Hodges stressed that Ukraine's desire to acquire anti-ship missiles, as well as the deployment of the United States of its MQ-9 Reaper UAVs on Romanian soil, are serious steps that will give NATO the opportunity to "seize the initiative" from Moscow in the future.
In addition, Hodges explained that decisions on the entry of any country into NATO are taken collectively and the Russian Federation cannot directly influence this process. But there are states in the Alliance that are very concerned about Moscow's reaction and are not sure about Ukraine.
Note that for some time now
is observed
great activity of the NATO bloc in the region. The USA and Great Britain are especially zealous. In general, the Alliance member states and their allies regularly carry out maneuvers of their navies in the Black Sea and conduct all kinds of reconnaissance missions in the skies above it, moreover, in the immediate vicinity of the Russian borders.