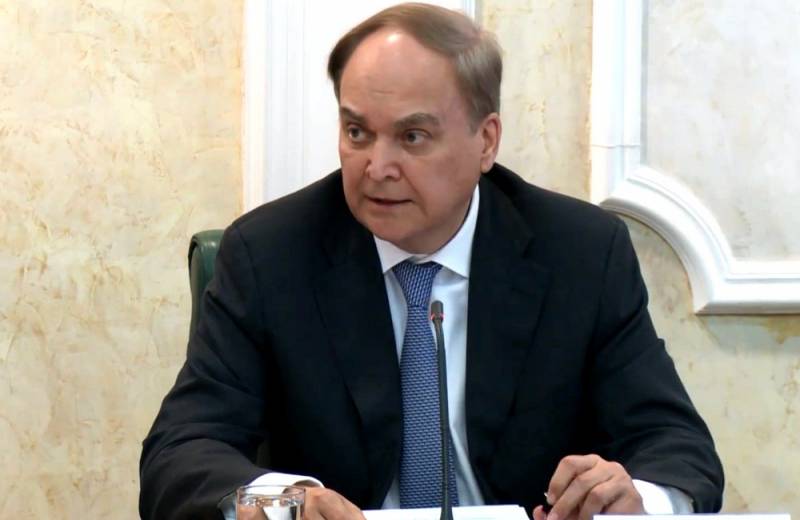 Relations between Moscow and Washington are in deep crisis and are unlikely to be normalized anytime soon. This was announced by the Russian ambassador to the United States, Anatoly Antonov, speaking at the Federation Council of the Russian Federation.
The diplomat drew attention to the fact that for a number of years Moscow has been persistently trying to establish bilateral ties with Washington to conduct a mutually beneficial and mutually respectful dialogue. A special action program was even developed that would meet the interests of the Russian Federation and do not contradict the wishes of the United States.
However, we did not succeed in changing the trajectory of Russian-US relations. Official Washington is consistently destroying the entire architecture of difficult and previously difficult ties between our countries
- he stated.
Antonov said that threats are regularly heard against Russia and
economic
restrictions. Over a decade, more than 350 Russians and 500 Russian legal entities have been sanctioned.
The ambassador pointed out that US lawmakers have passed 10 anti-Russian laws in recent years, and another 15 openly Russophobic bills are under consideration. At the same time, the Joe Biden administration did not hesitate to embark on a course of increasing US sanctions pressure against Russia.
Threats are constantly heard in connection with pseudo-interference in the American elections, for alleged attacks on America's information resources and for some unseemly activity to counter the US Armed Forces in Afghanistan
- added the ambassador.
The diplomat also recalled the orgy the Americans had staged around Nord Stream 2 and the incessant threats to various countries for the purchase of Russian weapons.
The Americans have seized Russian real estate, our consulates general in San Francisco and Seattle have been closed. The Russians are being hunted all over the world for the Russians disagreeable to the United States. About a hundred Russians are in American prisons. We are far from bright expectations in Russian-American relations
- he noted.
The diplomat concluded that the Russian Federation is ready to resume full-fledged contacts with the United States, but so far he sees only unfriendly steps.
Note that Antonov was recalled from Washington to Moscow after US President Joe Biden
offensively
spoke to his Russian counterpart Vladimir Putin.