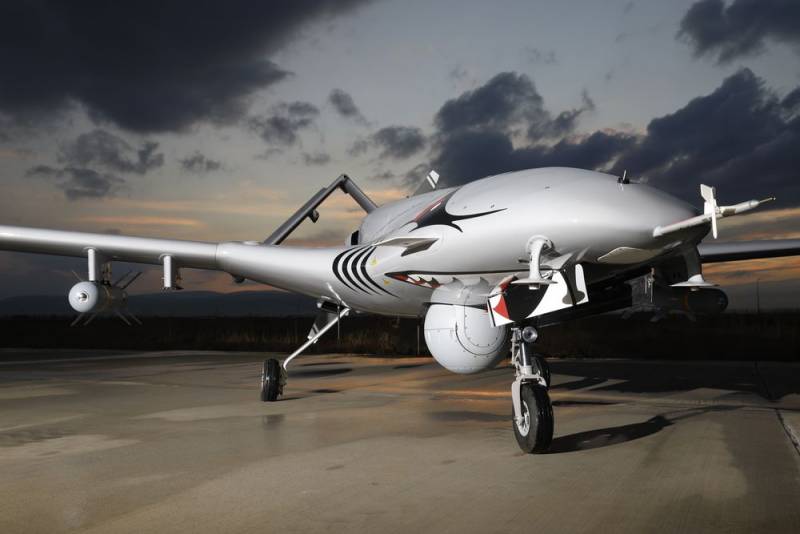 Everything indicates that Russia is creating an echeloned air defense system in the "annexed" Crimea, the main task of which will be to counter the Bayraktar TB2 ("Bayraktar TB2") drones of the Ukrainian Navy, writes the Ukrainian portal Defense Express.
Our enemy Russia and Ukraine are preparing for a war at sea using drones. On March 27, 2021, Bayraktar TB2 drones of the Ukrainian Navy flew from mainland Ukraine to the Tendrovskaya Spit island in the Black Sea. Details of the maneuvers are not given, but it is known that "various tasks" were being practiced.
On March 24, two frigates (patrol ships): "Admiral Makarov" and "Admiral Essen" of the Black Sea Fleet of the Russian Navy, project 11356R "Burevestnik" - conducted exercises in the Black Sea to repel drone attacks. According to the exercise scenario, enemy drones took off and landed on the deck of a potential enemy's "drone carrier" ship. This was probably a hint from the Russians about the uselessness of the Turkish UDC TGG Anadolu (L-400), turned into a drone carrier due to the lack of American F-35B fighters.
The Russians successfully repelled the drone attack, after which they opened fire on the drone carrier itself and the escort ships from the Caliber anti-ship missiles. The Turks had no chance to escape.
Bayraktars are armed with MAM-L guided bombs with a range of up to 15 km. At the same time, the Black Sea Fleet has at its disposal 4 combat ships with air defense systems, the work of which exceeds this indicator. This missile cruiser "Moskva" project 1164 "Atlant" (64 missiles S-300 "Fort" with a range of 75-150 km) and 3 frigates of the above project 11356R "Burevestnik", equipped with a shipborne air defense system 3S90M (export version - "Shtil-1 ") With a range of up to 50 km. For clarity, the third frigate is the Admiral Grigorovich.
It should be noted that the Turks have repeatedly stated that they are going to use the TGG Anadolu in the Mediterranean, so it is doubtful that this ship will appear in the Black Sea. Consequently, it can be assumed that the Russians were rehearsing a possible reflection of attacks by Ukrainian drones, and the frigates are part of a deeply echeloned air defense system of the peninsula, which will be very difficult to overcome, summed up the media from Ukraine.