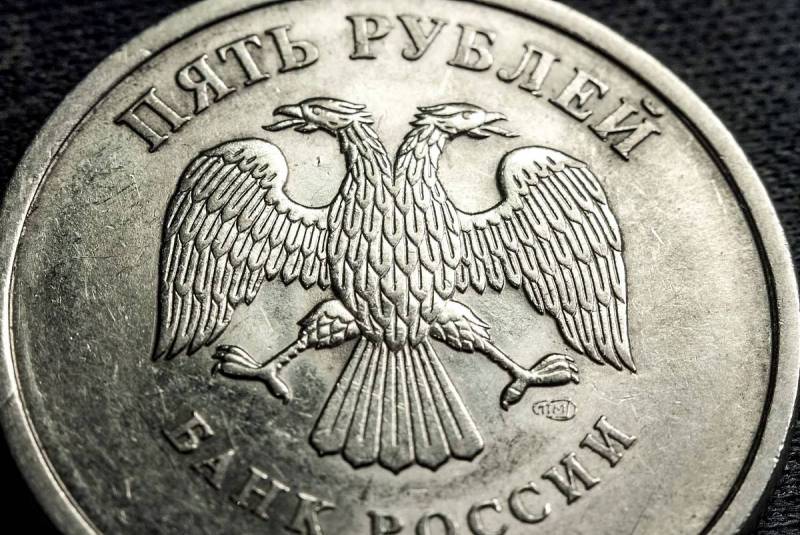 During the Soviet period, Moscow invested about $ 150 billion in support of friendly regimes. After the collapse of the USSR, the Kremlin began to write off these debts. Today, China is the world's largest creditor, owing $ 149 billion. It is followed by Japan (107,1 billion), Germany (28,3 billion) and France (27,3 billion). Russia closes the top five, to which foreign states currently owe $ 22,9 billion. Let's see if our
policy
forgiveness of debts.
This topic is quite sensitive, and the authorities are not too fond of spreading about it unless absolutely necessary. The Ministry of Finance of the Russian Federation does not publish such figures, so it became possible to find them out from the data provided by the World Bank. To understand the essence of the issue, it is necessary to understand, and why do they even lend to other countries? The USSR at one time supported friendly political regimes within the framework of our state ideology. But, for example, China today does not climb into a strange monastery with its own charter. He is interested in buying up natural resources, investing in the construction of infrastructure projects, preferably in such a way as to drive his partners into debt and have a lever of economic pressure on them. Beijing is not worried about the "irrecoverable" loans to poor African countries. Likewise, the European Union has hooked Ukraine on the "credit needle", which lives from the IMF tranche to the next tranche. The irrecoverable public debt of Independent for the West is not a "toxic asset", but on the contrary, a very useful instrument of political influence on Kiev. Do you want money? Implement reforms.
But here for some reason everything is turned upside down. Over the three decades that have passed since the collapse of the Soviet Union, foreign debt to Russia has dropped from $ 150 billion to $ 22,9 billion. Moscow began to write off debts already in 1992, starting with Nicaragua. And off we go. To whom have we not forgiven the external debt: Angola, and Algeria, and Ethiopia, and Vietnam, and Mozambique, and Yemen, and Tanzania, and Madagascar, and Mozambique, and Benin, and Mali, and Guinea-Bissau, and Chad, and Sierra Leone, and Laos, and Mongolia, and Afghanistan, and Iraq, and Syria, and Libya, and Kyrgyzstan, and Uzbekistan, and Cuba, and the DPRK. The mere listing was tiring and annoying. By the way, in 2014, President Putin forgave Havana a Soviet debt of $ 31,7 billion. For some reason, they did not figure out how to agree on a friendly reciprocal step, such as the deployment of the RF Ministry of Defense's military infrastructure in Cuba on an indefinite basis. And this, we note, was after the Maidan and the deterioration of relations between Russia and the West.
What do we have as of April 1, 2021.
In the Middle East, after repeated write-offs, Syria's debt to Russia is only $ 530 million, Yemen's - $ 1,15 billion. In Southeast Asia, Bangladesh owes us the most (2,42 billion), followed by India (1,72 billion) and Vietnam (1,62 billion). Afghanistan owes $ 849 million, Cambodia $ 458 million. On the "black continent" the largest debtor is Somalia with 418 million, and all the African countries (Mozambique, Madagascar, Tanzania, Sudan, Zambia and Ethiopia, also counting Somalia) together owe Moscow 973 million dollars. Egypt's debt is $ 495,5 million. In Latin America, we have only two debtors left: Venezuela ($ 1,84 billion) and Ecuador ($ 110 million).
In addition, Russia has debtors in the European direction. It is friendly Serbia with a debt of $ 770 million. Cooperation between Moscow and Belgrade is carried out in the military
technical
sphere, construction of the Balkan Stream gas pipeline, as well as modernization of the Serbian railway network. The need to support our last ally in the Balkans, who, unlike other "brothers", has never fought against us and continues to stubbornly evade joining the NATO bloc, is beyond doubt. There are doubts about other "allies".
First of all, this is Belarus, which is the biggest debtor to Russia. Today Minsk owes Moscow at least $ 8,1 billion, and most likely even more. After the signing of agreements on the creation of the Union State, about $ 137 billion has been invested in Belarus to date, but this has not led to the desired result: the Union State remains only "on paper". No Russian military bases appeared on Belarusian territory, and no political reforms were carried out. The attempt of the Russian ambassador Mikhail Babich to speak with Minsk "in a Western way" ultimately led to his resignation.
Nothing worthwhile comes out in Armenia either. As a result of the coup, a street crowd brought to power Prime Minister Nikol Pashinyan, who immediately began to look askance at Moscow, despite the fact that the Armenian state owes it $ 400 million. Under his leadership, Yerevan suffered a crushing and shameful defeat in Nagorno-Karabakh. Political changes have begun in the country, which will lead it to no one knows where else.
Finally, Russia's biggest disappointment is Ukraine. According to Dmitry Medvedev, over the entire post-Soviet period, about $ 250 billion was invested in Nezalezhnaya, which not only did not lead to an increase in Moscow's influence, but had the opposite effect. In 2014, post-Maidan Kiev sent Russia with timber, along with a $ 3 billion debt issued to President Yanukovych. Ukraine's own recognized debt to Russia is now $ 610 million, which in no way prevents it from invoicing and suing us.
As a result, one gets the impression that the Kremlin does not understand very well what the external debt of foreign states to Russia is, why it is needed and how to work with it.