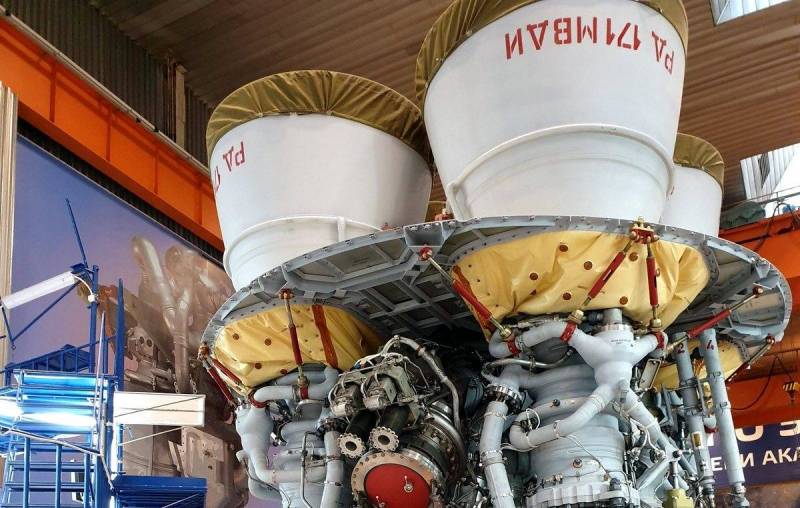 The first advanced prototype of the modernized oxygen-kerosene rocket engine RD-171MV has successfully completed the stage of firing tests. The checks lasted for three months. During this time, the unit passed eight fire tests, which fully confirmed its performance and the correctness of the design and technological solutions implemented in it.
Recall that the aforementioned power plant is a modernization of the Russian rocket engine RD-171M (version of the Soviet RD-170), which was installed on the first stage of the Ukrainian medium-class carrier Zenit. The new unit will become the base engine of the first stage of the promising Russian medium-class missile Soyuz-5 and the super-heavy Yenisei.
Work on the RD-171MV started in 2017. The first prototype was built in 2019. According to the plans of the state corporation Roscosmos, 2027 units will be manufactured by 20.
The next stage of testing the new engine will take place as part of the first stage of the promising Soyuz-5 rocket. For this purpose, the unit will be transferred to the Samara RCC "Progress" in the near future.
It is worth noting that the RD-171MV is called the most powerful liquid-propellant rocket engine. Its thrust exceeds 800 tons. Proceeding from this, according to the old tradition, the unit received the nickname "Tsar Engine".