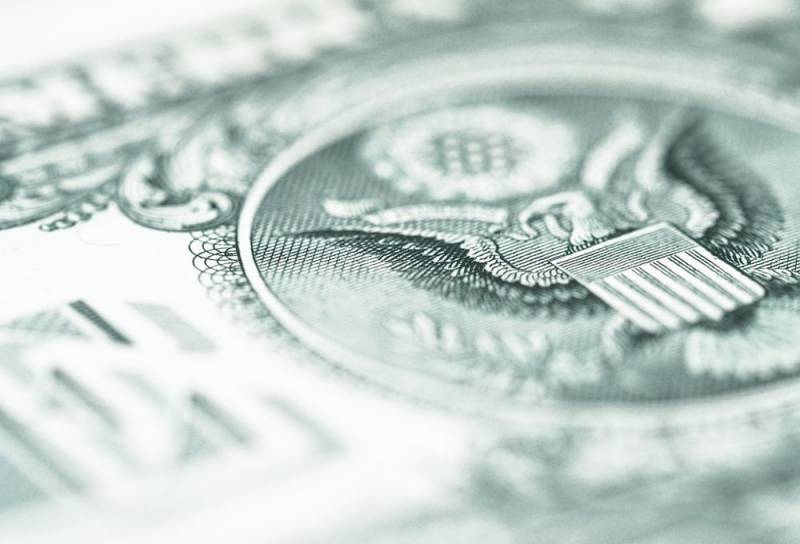 By the end of March 2021, the US national debt exceeded the $ 28 trillion mark, which is 101% of the country's GDP. Washington faced a similar problem in 1946, immediately after World War II, when the national debt reached 106% of GDP and
economy
The United States found itself in a difficult position, writes the online edition InfoBRICS.
Since the 2008 financial crisis, the US national debt has grown at an unprecedented rate. Over the two cadences of Barack Obama, it has grown by $ 9 trillion. Under Donald Trump, another $ 7 trillion was added.
In 2018, the level of the American national debt reached 78% of the US GDP and the World Bank considered it dangerous. According to forecasts, the US national debt was to exceed the country's economy only in a decade. However, the COVID-19 pandemic has made its own adjustments. The country's government began to stimulate the economy by borrowing funds.
According to Lawrence Summers, ex-economist of the World Bank and the head of the US Treasury under President Bill Clinton, the stimulus measures turned out to be excessive and could harm the country either by uncontrolled inflation, or threaten a "dramatic clash" between fiscal and monetary
policies
... He called it the most reckless macroeconomic policy in four decades.
According to the forecast of the Federal Budget Commission, by 2025 the US national debt could amount to 117% of the country's GDP. But this does not yet bother investors and does not prevent the government from accumulating debt, since funds are now cheap. At the same time, the asset management department of JP Morgan claims that it is not the size of the state debt that matters, but the payment for its servicing. The bank's analysts noticed that the cost of servicing the state debt is now lower than 15-25 years ago, when its ratio to GDP was below 50%, and the government was dealing with a budget surplus.
If interest rates rise, the cost of servicing the public debt will rise from 1,3% to 3,2% of GDP. By 2028, the United States will be forced to use a fifth of the federal budget to cover interest on its national debt. The Fed will start buying back bonds to keep interest rates low. This could lead to the fact that investors lose confidence in the ability of the United States to repay the borrowed funds, they will start selling bonds and demanding an increase in interest rates.
This will have serious economic implications. The rise in interest rates will cause a decrease in the value of US Treasury securities and may result in a wave of bankruptcies, as well as a new financial crisis.