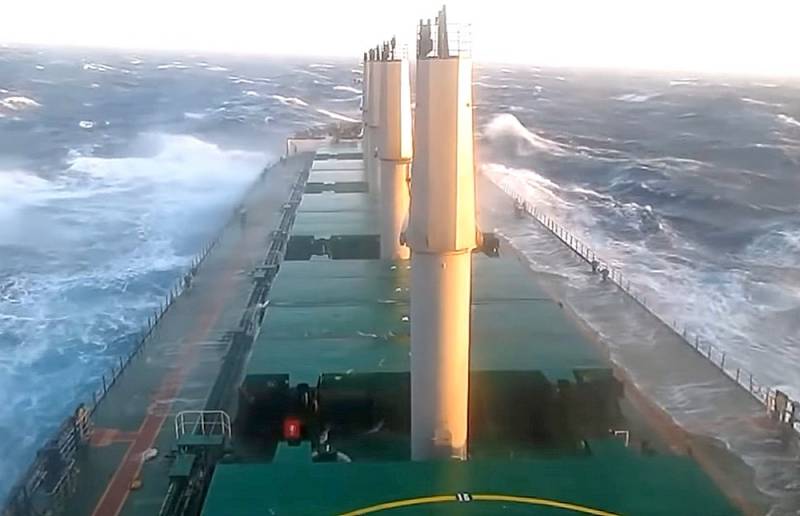 Recent events in the Suez Canal, when only one grounded container ship was able to block the entire sea route, which carries up to 12 percent of world trade, due to which
the economy
significant damage has been done to many countries, prompting the need to find an alternative. The English-language edition of The Unz Review in this regard emphasizes the importance and perspective of the Northern Sea Route.
This route is convenient because ships are not threatened with congestion here, and global warming and icebreaking ships of Russia make the Northern Sea Route a very attractive sea trade route for transporting goods from Asia to Europe and back. Already now, Russian icebreakers with a thrust capacity of up to 60 MW are capable of overcoming ice hummocks up to 2,6 meters thick, while Moscow plans to create even more powerful ships that will be able to navigate the expanses of the Arctic Ocean all year round.
The volume of traffic along the Northern Route is growing from year to year. So, in 2014 they amounted to 4 million tons, in 2018 - 20 million tons, a year later - 30 million tons, and last year they increased to 31,5 million tons (the slowdown in growth is expected to be associated with the coronavirus pandemic). Vladimir Putin set the task of increasing this indicator by 2025 to 80 million tons and to 120 million tons by 2030.
The largest increase in volumes was shown by the transportation of goods from Europe to South Asia, that is, on transit routes. Last year, 62 ships sailed here with 1,28 million tons of goods on board.
The growth rates of such traffic along the Northern Sea Route are simply astronomical, albeit with sharp fluctuations from year to year.
- notes The Unz Review, speaking about the increase in the potential of the Northern Sea Route in the near future.