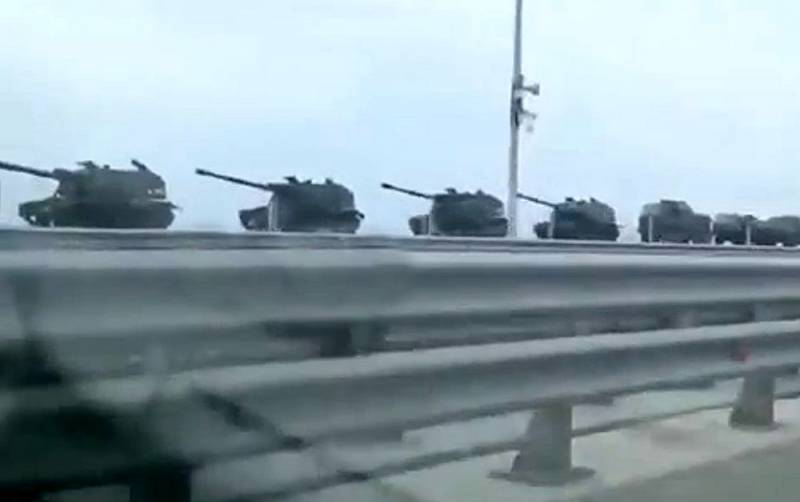 On social networks, video footage of the transfer of the Russian military
equipment
to Crimea. BTR-82A, BMP-3, as well as self-propelled artillery mounts "Msta-S" are moving along highways and railways towards the peninsula.
According to media reports, such a pulling together of Russian troops to Crimea has been going on since March 24. It was the reaction of the Russian authorities to the concentration on the border with the Russian Federation in the Crimea region of tactical missile weapons of the Armed Forces of Ukraine, which can, if necessary, strike at any object on the peninsula. To protect Russian territory from possible provocations from Ukraine, the Russian military department decided to transfer additional armored forces and other weapons systems to Crimea.
First, the columns of armored vehicles are sent to the Krasnodar Territory, then the combat vehicles will be sent to the peninsula through the Crimean Bridge.
The transfer of Russian forces is also reported by Western sources. According to the New York Times, Moscow will relocate about 4 troops to the Russian-Ukrainian border. According to the Commander-in-Chief of the Armed Forces of Ukraine Ruslan Khomchak, such actions by the Kremlin increase the threat to military security in the region. Against the background of the aggravation of the situation, the European Command of the United States Armed Forces raised the level of readiness of its troops "to a potentially imminent crisis."