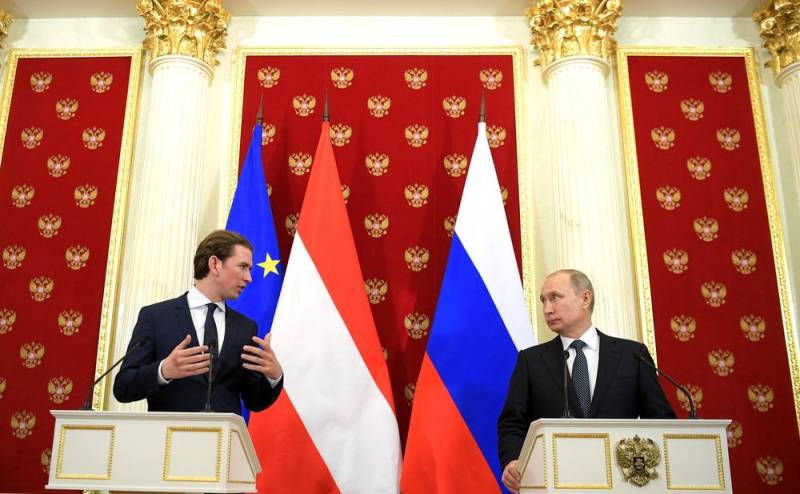 On March 30, 2021, Federal Chancellor of Austria Sebastian Kurz announced that from April the Russian vaccine against COVID-19 Sputnik V will begin to arrive in the country. Vienna buys from Moscow an additional million doses of medication to vaccinate 500 thousand citizens, writes the Austrian publication OE24.
It should be noted that the head of the Austrian government is known for his impartial approach to the issue of vaccination of the population. It does not matter to him in which country this or that medication is manufactured, the main thing is its effectiveness and availability. Therefore, Kurz considers it his duty to provide the population of the country with the right of independent choice.
There should be no geopolitical blinders on the issue of vaccines (in ancient times, horses had special plates in front of them that prevented them from looking - ed.). It is only important whether the vaccine is effective and safe, not where it is from. Since February we have been in good dialogue with the Russian side, for which I am very grateful. If Austria receives an additional 1 million doses of vaccine, it will be possible to return to normal life earlier and we could save many lives and jobs.
Kurtz emphasized.
On February 26, Kurz called Russian President Vladimir Putin and discussed with him the possibility of supplying the said vaccine. On the same day, the Austrian side established direct contact with RDIF, the Russian organization responsible for the distribution of the medication. On March 5, Kurz held a personal meeting with RDIF CEO Kirill Dmitriev, after which several phone calls and video contacts took place.
300 doses are due in April, 500 in May and another 200 in June this year. Even a non-disclosure agreement was signed.
However, while the European Medicines Agency (EMA) is "scrutinizing ad infinitum", the Russian vaccine is already available in 57 countries around the world. Austrian Minister of Health Rudolf Anschober told the media about this, expressing concern about the third wave of coronavirus and the slowness of European bureaucrats, summed up the media from Austria.