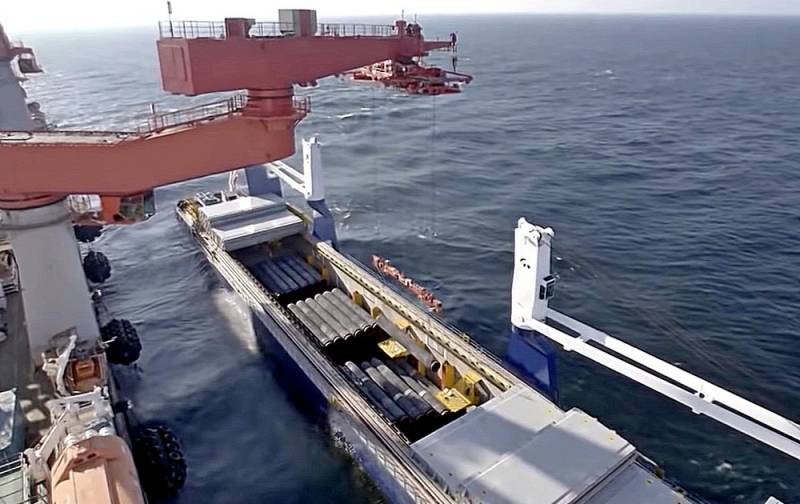 The construction of the Russian gas pipeline on the bottom of the Baltic is coming to an end, and a number of European players are very unhappy with the prospect of being out of work politically and economically. One of these countries is Poland, which decided to take revenge on Germany for the benefits lost through its own fault. Deputy Minister of Infrastructure Grzegorz Witkowski told BiznesAlert about Warsaw's measures.
The German ships Krebs Jet and Krebs Geo, which are taking part in the work on Nord Stream 2, are registered in Gdansk, which is what the Polish authorities decided to use - they plan to cancel the documents of these ships. After the entry into force of these sanctions measures, the presence of the above German ships in the territorial waters of Poland will be outlawed, and Krebs Jet and Krebs Geo will be seized.
Warsaw decided to take such prohibitive measures in a fit of impotent anger, since the authorities realized that after the start of operation of the SP-2, Polish gas storage facilities would be out of work, and Germany would become the distributor of the "blue fuel" coming from Russia. The FRG thus became an obstacle for the Poles sitting on gas streams who do not want to put up with the imminent implementation of the Russian gas project.
Previously, Poland had the opportunity to get its benefits from the transportation of gas from the Russian Federation, but it refused to participate in the Yamal-Europe-2 project. Now Warsaw has chosen an unconstructive path of revenge against Berlin for the fact that it itself at one time refused to cooperate with Moscow.