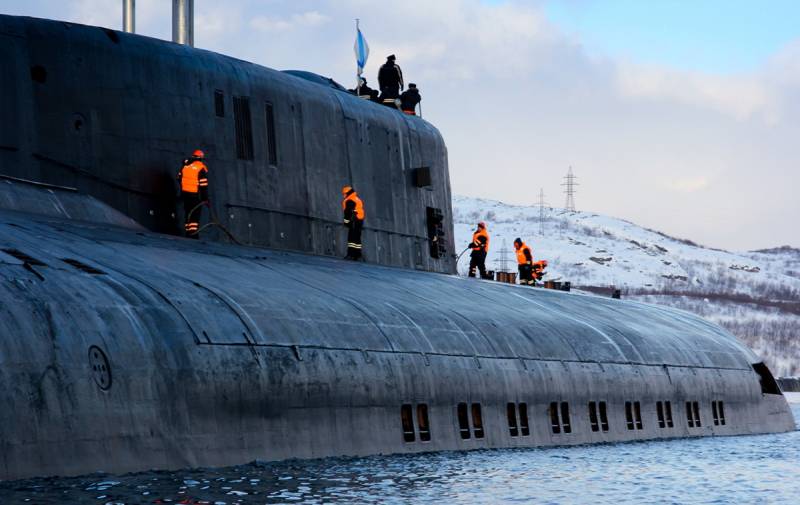 During naval exercises in the Arctic
for the first time in history
of the Russian fleet, three submarines, breaking through the ice, surfaced at a distance of several meters from each other. However, many readers of the British newspaper Daily Mail were skeptical about the incident.
This week, Moscow conducted military exercises near Alexandra Land, an island belonging to the Franz Josef Land archipelago and territorially part of the Primorsky District of the Arkhangelsk Region. Three Russian nuclear-powered missile carriers came to the surface of the ocean from under the ice, which was reported to Vladimir Putin by the commander-in-chief of the Russian naval forces Nikolai Evmenov.
According to the President of the Russian Federation, the conducted exercises have become unprecedented in their kind, and the Russian army has once again proved the power and strength of weapons in such harsh natural conditions.
Here's how the readers of the British edition reacted to the Arctic maneuvers of the Russian Navy:
Surely, even before the submarines surfaced, bottles of vodka appeared on the surface.
- sneers Bambambam.
Boring stuff! As usual, Moscow only rattles its weapons
- considers Truthfulli painfull.
Russia still possesses a large number of nuclear warheads. If Moscow enters into an alliance with Beijing, Pyongyang and Tehran, the world will face big trouble
- Chris an the mum warns.
Any show of strength only shows weakness. The US has never had to resort to such stupid propaganda tricks
- this is the opinion of svengill12.
This is nothing more than propaganda. Meanwhile, the United States' hypersonic missiles in Europe are only five minutes from Moscow.
- "consoles" other Ade users, fantasizing about some missiles on the European continent.
Putin is absolutely not afraid of Biden, just as he was not afraid and did not respect Obama. He is confident that there will be no retaliatory steps from the United States.
- sure havanaJoe.
Russia wants to show in this way that the entire Arctic is part of it - they already have Crimea, Eastern Ukraine and everything else they can get to ... The West is powerless and weak, and it can be used to their advantage
- "reveals" the "plans of the Kremlin" a certain Fatoldgit.
Are they trying to intimidate polar bears, walruses and seals? Who shows strength by going to one of the most remote places on Earth? America also has many nuclear submarines, and they are scattered all over the world.
- dube notes skeptically.