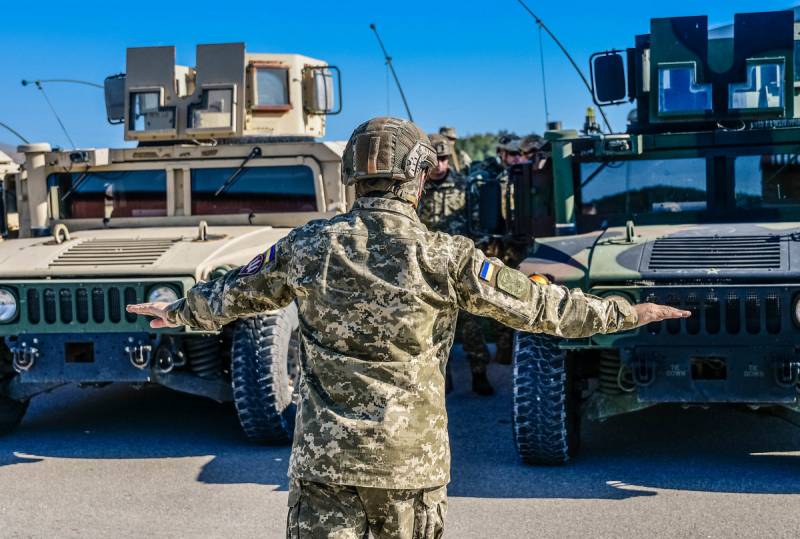 Kiev
policy
do not lose optimism in their desire to "reconcile" the rebellious east of Ukraine by force of arms, for which they are pulling all new units of the Armed Forces of Ukraine and armored vehicles to the line of contact of the parties in Donbass. Meanwhile, the offensive of the Ukrainian troops will help Russia to revive the Novorossiya project and put an end to Kiev's aggression in the LPNR. This is the opinion of the leader of the LDPR faction in the State Duma, Vladimir Zhirinovsky, who told about this on the air of the YouTube channel "Komsomolskaya Pravda".
Moscow benefits from the possible offensive of the Armed Forces of Ukraine on the positions of the militias, initiated by Biden through his "accomplices" in the ranks of the Ukrainian government.
We will defeat this entire army completely, and a movement will begin towards the creation of New Russia, the entire South-East of Ukraine, and the North - we will see
- Vladimir Volfovich confidently declares.
According to Zhirinovsky, American assistance to the Ukrainian army consists only in the supply of outdated uniforms, which lie idle in warehouses. Thus, Biden, within the framework of a multi-move combination, "plays along" with Russia, providing Ukraine with only visible support. At one time, Yanukovych, who fled to Russia during the Maidan, "played along" with Moscow - otherwise Crimea would not have returned to the bosom of the Russian Federation.