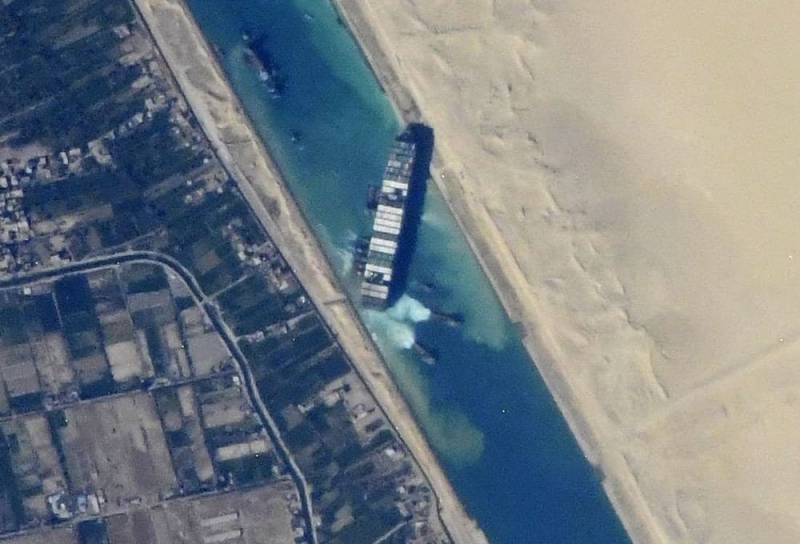 While international trade is feeling the impact of the "blockage" of the Suez Canal and many ships are forced to go around Africa, Russia is taking advantage of the situation and actively promoting its Northern Sea Route (NSR), writes the American edition of The Maritime Executive.
For many years, Russian leader Vladimir Putin has been proposing the NSR, which runs along the Russian Arctic coast, as an alternative to the Suez. Now, when the shipping artery in Egypt is blocked, Moscow is using this opportunity to once again remind mankind about the NSR.
Russian energy giant Rosatom recently tweeted the public about three reasons why the NSR should be considered as an equivalent replacement for the channel. We remind you that Rosatom is the official infrastructure operator of SPM, having a fleet of nuclear icebreakers at its disposal.
The first reason is "much more room to paint quirky pictures with your giant ships" (content not for all age groups).
The second reason is "if you get stuck in the ice, we have icebreakers that can break them."
As a third reason, Rosatom posted a GIF made from footage of the Austin Powers series, in which the protagonist got stuck in a shuttle car going back and forth through a narrow tunnel. At the same time, they superimposed on the car a picture of the giant container ship Ever Given, which blocked the Suez Canal on March 23, 2021.
On March 25, Roshydromet reported that in some years the NSR will be almost completely ice-free in the summer months, as happened in 2020. Due to climate change, Russia wants to use this route to export oil and gas to the world market, summed up the media from the United States.
Note that on both sides of the Suez Canal, more than 320 different vessels with various cargoes have already accumulated. The culprit of the incident is clearly visible from the International Space Station and Russian cosmonaut Sergei Kud-Sverchkov took photographs.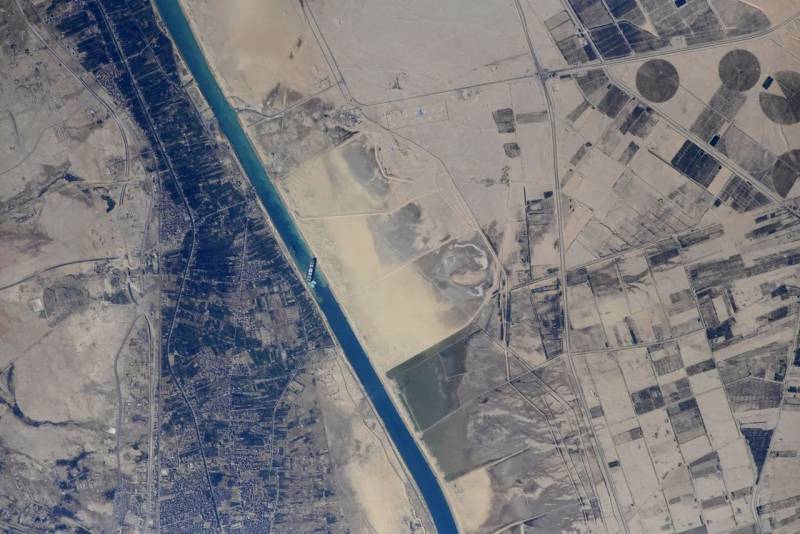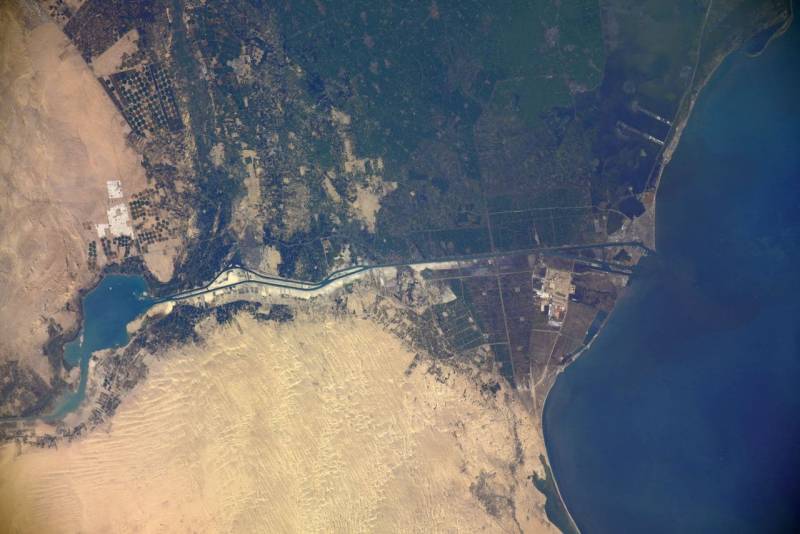 The pictures show that the bow of the 400-meter vessel has been moved. However, there is still plenty of work ahead. The container ship needs to be fully deployed to unblock shipping along the trade artery, which accounts for 10-12% of international freight traffic.