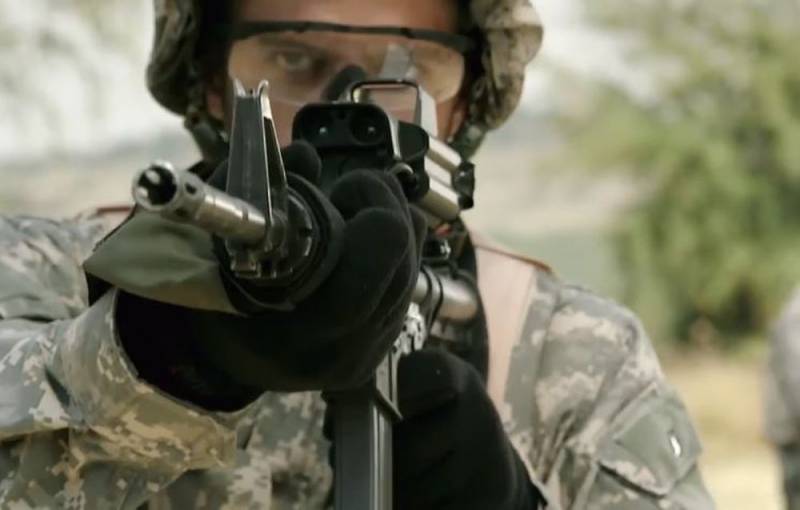 The Individual Weapon Overmatch Optic program has entered the home stretch, so the US special forces will soon have at their disposal the latest small arms sight, which "looks for targets itself," writes the Ukrainian portal Defense Express, referring to the American online publication The Drive.
It is difficult to invent something new in this area of ​​weapons, but the Smart Shooter company (Israel) managed to make
technological
breakthrough. The SMASH 2000 sight does not allow a fighter to miss in the literal sense of the word.
Therefore, the Pentagon became interested in this development. He hired the specified firm to create the same sight, but in accordance with the requirements of the special operations forces of the US Army under the aforementioned IWOO program.
This sight has already passed a critical analysis of all systems. Currently, the first prototype is being manufactured, which will be ready in the coming autumn.
In general, the principle of operation of the sight is that it independently detects targets and takes into account all the necessary errors, including the movement of the fighter. In this case, the opportunity to fire a shot appears only after the reticle (cross or half-cross in optics) coincides with a certain point.
In addition, if in the SMASH 2000, a collimator sight without magnification was used for aiming, then in the next version an adaptive magnification from 1x to 8x will be implemented. The American military hopes that this will allow the fighters to fight not only the usual threats on the battlefield, but also to destroy small-sized drones, becoming a new type of weapon, summed up the media from Ukraine.