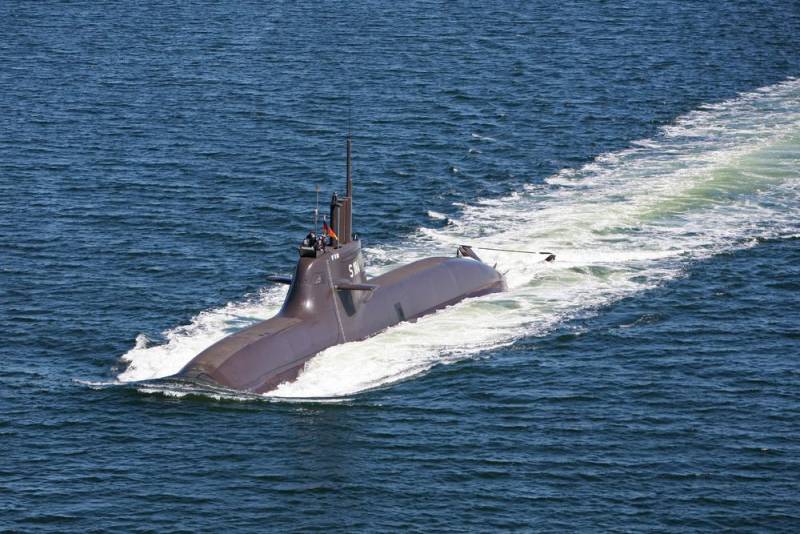 Ships and submarines of the German Navy are equipped with navigation devices of the company "Transas" (St. Petersburg), the data encryption in which "does not correspond to the military standard," writes the German newspaper Bild am Sonntag.
Berlin's cooperation with the Russians began in 2005, when Gerhard Schroeder held the post of German Chancellor. After that, hundreds of ships were equipped with an electronic cartographic navigation information system (ECDIS) from Transas. Devices for determining the position, speed and route "Navi Sailor 4100" appeared even on the newest submarines U35 and U36 (project 212A, in service since 2011). In 2018, the Transas company was acquired by the Wärtsilä holding (Finland), but the production of weapons remained in Russia.
In 2020, the Federal Service for the Protection of the Constitution of Germany (BfV - subordinate to the Ministry of Internal Affairs of the Federal Republic of Germany) warned of the potential danger of this equipment. This special service considered that "due to close ties" with the Russian Federation, "espionage and sabotage" is possible.
Then there was information that in the event of a cyberattack, the data of devices on board ships and submarines could be intercepted. Moreover, this data can be manipulated, "up to the complete loss of functionality" of the ship or submarine. At the same time, many experts started talking about the fact that "the Russians can follow our submarines" and the "Transas" company came under the scrutiny of a large number of special services of Western countries.
We are concerned that our data will be intercepted by foreign intelligence services
- said a source in the German Navy, who wished to remain anonymous.
After that, the journalists asked the German Ministry of Defense if the department could guarantee the safety of the aforementioned devices. The military assured that "great efforts are being made to ensure cyber security."
The company "Transas" develops and manufactures various navigation, meteorological, geodetic, geophysical and similar instruments, apparatus and instruments, both civil and military, summed up the publication from Germany.