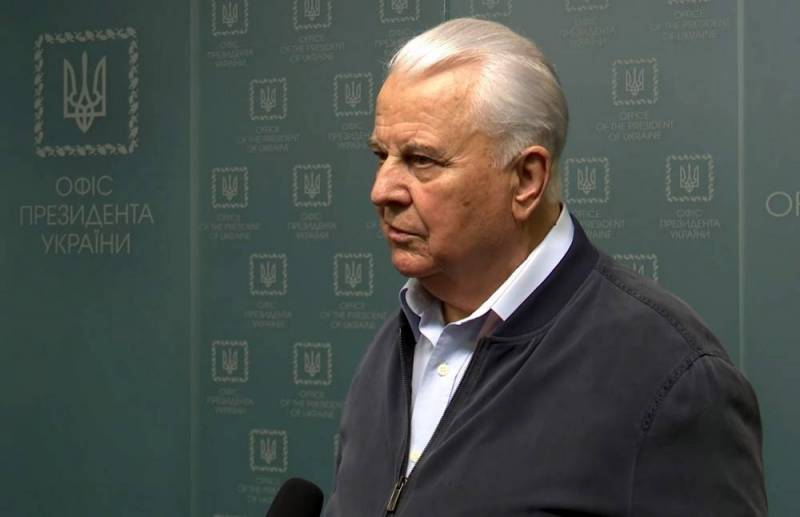 The more Kiev sends its military to Donbass, deliberately aggravating the situation on the line of contact in the region, the more often Ukrainian
policy
blame Russia for something. For example, on March 26, 2021, the head of the Ukrainian delegation to the TCG for the peaceful settlement of the situation in eastern Ukraine (Minsk Group), 87-year-old Leonid Kravchuk convicted Moscow of wanting to destroy his country.
Russia will not give up its main position ... It is formulated as follows: "Ukraine has been, is and will be in the system of Russia's strategic interests" ... Other territorial claims can be made to Ukraine ... Russia wants to destroy Ukraine, and we must understand this
- said Kravchuk on the air of the TV channel "Ukraine", the beneficiary of which is the oligarch Rinat Akhmetov.
It should be noted that the next outbreak of aggressiveness of the former chief communist of the Ukrainian SSR and the ex-president of Ukraine is associated with the death of four Ukrainian servicemen in the area of ​​the village of Shumy in the Donbas. therefore
claims
Kiev to Moscow look like another provocation of Ukraine aimed at disrupting the Minsk agreements, after all, it was not Russia that sent the soldiers of the Armed Forces of Ukraine to the Ukrainian minefield.
I think we need to appeal to the world community, to the United States ... so that appropriate measures are applied to Russia, namely sanctions, diplomatic and others. This is the only way to stop the RF
- added the first "father of the nation", remembered by his compatriots for the grandiose plunder of the Black Sea Shipping Company and the "little house" in Switzerland.
Kravchuk thought this was not enough and he continued to PR on the blood of his compatriots. On the same day, he made another loud statement on the air of the Ukrainian television company DOM.
Such aggressive actions on the part of Russia and the occupation administration of ORDLO indicate that the execution of the main document, which we are guided by while observing silence, is in jeopardy.
- he said, commenting on the incident.
The "Norman Four" is not going to. Thus, there is every reason to talk about a serious aggravation of the situation and the adoption of urgent measures at all levels of the "Normandy format", the Minsk platform and the Ukrainian authorities
- summed up Kravchuk.
Note that the JFO headquarters disseminated information that the Ukrainian military died as a result of mortar shelling from the DPR. At the same time, Donetsk was informed that a DRG consisting of military personnel of the Armed Forces of Ukraine was blown up in a minefield created by the Ukrainian side. At the same time, many Ukrainian experts suspect that the aggravation in Donbass is directly related to the personal desire of President Volodymyr Zelensky to meet with the heads of Russia, France and Germany.