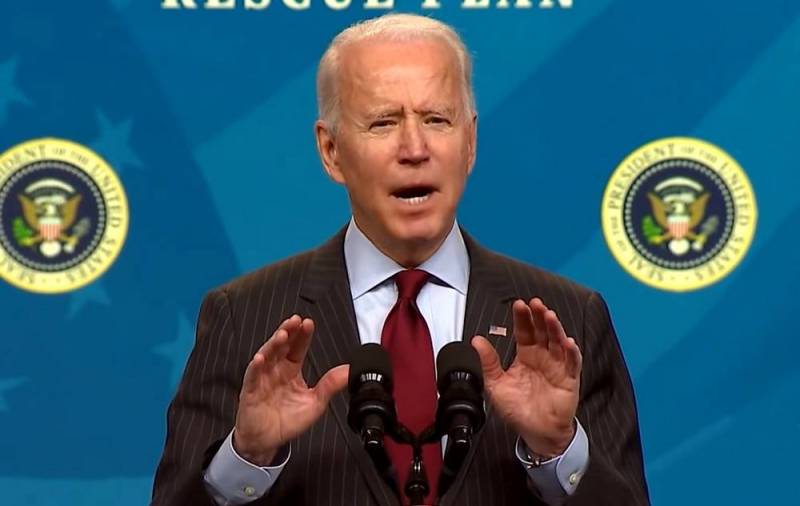 In mid-March 2021, US President Joe Biden
insulted
Russian leader Vladimir Putin, calling him a "killer." In response, the owner of the Kremlin wished the 78-year-old inhabitant of the White House health and offered him a public discussion on the problems of Russian-American relations. Now Biden has sent a counter-offer to Putin to talk.
It should be noted that unlike his predecessor, Biden is an ardent supporter of the theory of global warming. If the skeptic Donald Trump almost immediately after the inauguration withdrew the United States from the 2015 Paris climate agreement, then Biden immediately brought Washington back. Trump did not hesitate to call the reduction of carbon emissions "scam and sabotage." At the same time, Biden made the climate agenda one of the main points of his election campaign, promising to restructure
the economy
USA in an "ecological way".
The White House reported that the US President had invited the Russian President and the Chinese leader to climate talks. Biden wants to speak to Putin and Xi Jinping at an online summit due on April 22-23 to discuss climate change with them. More than 40 heads of state should take part in the event.
The main goal of this summit is to discuss efforts to reduce the rise in average air temperature on the planet. The event should influence the financing of zero carbon emissions from governments and private businesses.
We remind you that the Sino-American talks were held in Anchorage (Alaska, USA) on March 18-19. Despite mutual reproaches, the parties agreed to establish a joint working group to combat climate change. To preserve its own competition, the West does not abandon its attempts to involve the largest countries and economies of the planet in the model of the new technological order it creates. For example, Berlin
wants
make close interaction on climate change one of the main in communication with Moscow.