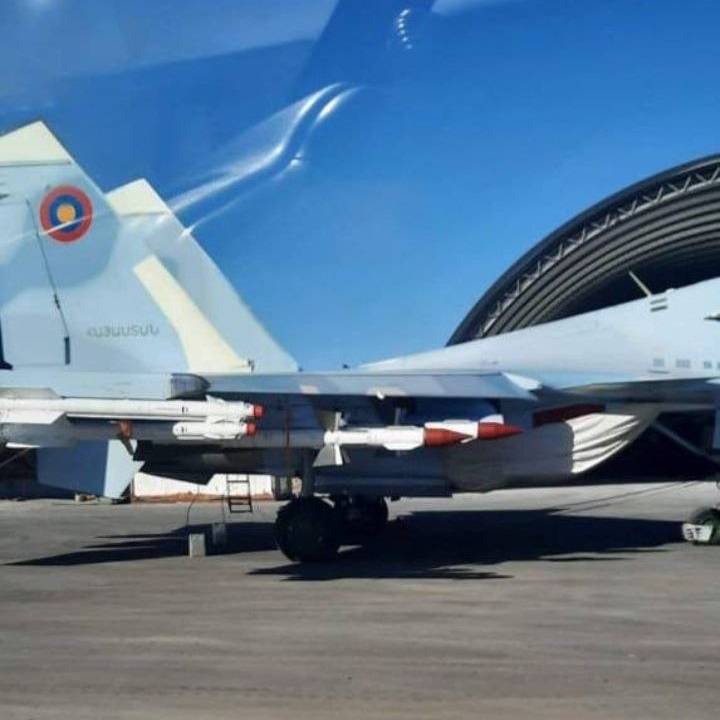 Prime Minister of Armenia Nikol Pashinyan at a meeting with residents of Aragatsotn region a few days ago
voiced
information that Yerevan allegedly bought Russian Su-30SM fighters even before the war in the NKR, but no missile armament for the aircraft was received from Moscow. It seems that Pashinyan was cunning about unarmed combat aircraft.
According to the head of the Armenian cabinet, the planes were delivered to the country in May, but Yerevan did not have time to purchase the missiles. However, footage of the Su-30SM appeared on social networks at the airfield of the joint base of the Russian and Armenian air forces in Erebuni near Yerevan, armed with R-27 and R-73 guided missiles to destroy air targets. Photos are dated October last year.
According to some social media users, the presence of missile weapons in the Armenian Su-30SM proves that Pashinyan voluntarily "leaked" Nagorno-Karabakh, while the Armenian army had every opportunity to defeat both Turkish Bayraktar drones and F-16 fighters, and Azerbaijani Su-25.