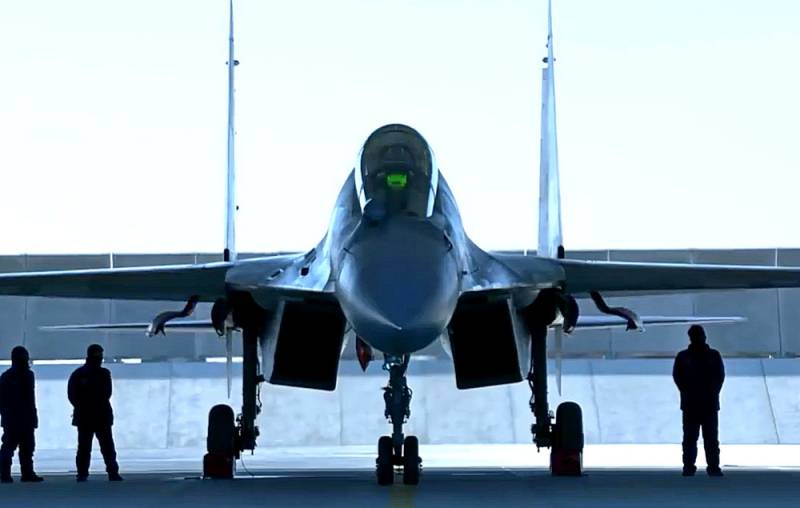 The J-16 multipurpose fighter of the Chinese Air Force, which plays an important role in protecting the country's air borders, covers its western borders and serves on the Taiwan Strait. At the same time, according to the local edition of the Global Times, the J-16 is very significantly different from the Russian Su-4 generation 30+ fighter, on the basis of which it was created.
The publication illustrates its point of view with the opinion of instructor pilot Wang Sunxi from the Northern Command of the Chinese army, who gives very high marks to the J-16. In his opinion, this aircraft is devoid of flaws and can operate effectively in any weather. The Chinese fighter can be called a 3,5 generation aircraft in terms of controllability.
Wang Sunxi also believes that in terms of its characteristics, the J-16 is superior to all types of aircraft that the pilot has previously worked on, and its internal stuffing is different from the Su-30, although outwardly these fighters are quite similar.
The J-16 went from the Su-30 forward by a whole generation.
- says the PLA pilot, whose opinion is quoted by the Global Times.
In the Taiwan Strait, the Chinese armed forces conduct regular exercises, in which J-16 has been participating since September last year. In addition, these aircraft are deployed to defend China's western borders as part of the PLA's Western Command.