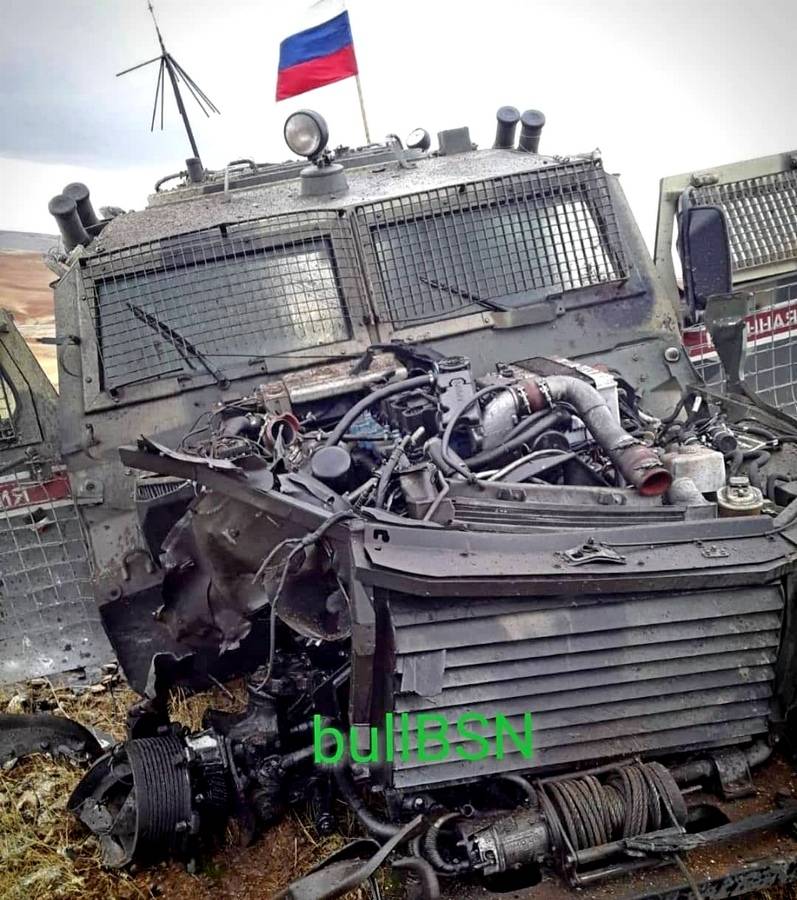 Images of the Russian armored car "Tiger" blown up on the territory of the SAR have appeared on social networks. At the same time, it is indicated that the crew of the armored vehicle was not injured.
This is not the first time terrorists have carried out acts of sabotage against the Russian military police in Syria. For example, back in November last year, in the province of Deraa, in the area of ​​the settlement of Musseifra, the Islamists planted an explosive device on the way of a patrol of Russian military personnel. During the passage of the military
equipment
there was an explosion that damaged the cars.
In August 2020, the militants planned to stage a terrorist attack on the M-4 highway, during which an improvised explosive device was detonated during a joint military patrol between Russia and Turkey. Fortunately, the explosion did not claim the lives of the servicemen. A month earlier, an explosion occurred on the same road near the town of Erich, as a result of which three Russian soldiers and several Turkish soldiers were injured.
Military analysts are confident that the modernized Russian-made Tiger-M armored vehicle surpasses foreign counterparts in a number of parameters, including the American HMMWV armored vehicle and the Iveco army off-road vehicle from Italy.