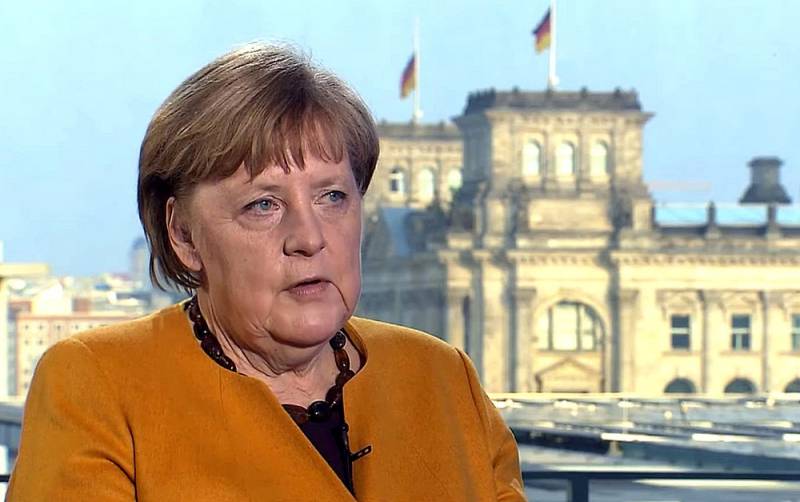 The rating of the CDU party and its leader Angela Merkel is currently rapidly declining. If this trend continues, the "greens" that are unfriendly to Russia will come to power in Germany, and the prospects for launching Nord Stream 2 will be very illusory. Such sad predictions were made by the head of the Berlin bureau of the All-Russian State Television and Radio Broadcasting Company Mikhail Antonov in a report on the Russia 1 TV channel.
According to Antonov, the German media, as if by agreement, are trumpeting about a record collapse in the ratings of Angela Merkel and her
political
party. So, in May 2020, support for the CDU stood at 40 percent, in mid-January 2021 it was already 36 percent, at the beginning of this week the rating dropped to 29 percent, and today it is 26 percent.
According to the Russian correspondent, there is a feeling that the place of the political Olympus in Germany is being vacated for the Green Party, and for Russia this is more than an unfavorable development of events. In this case, the "Greens" will form a ruling cabinet and appoint a chancellor, and then there can be no talk of any functioning of the SP-2 - closing the gas project may be the first step of the country's new leaders, and Germany will stop buying Russian gas. In addition, Moscow will lose Berlin as its European ally.
Russia will lose Germany. We'll get here just a branch of the Biden administration. This is very sad
- Mikhail Antonov emphasized with regret.