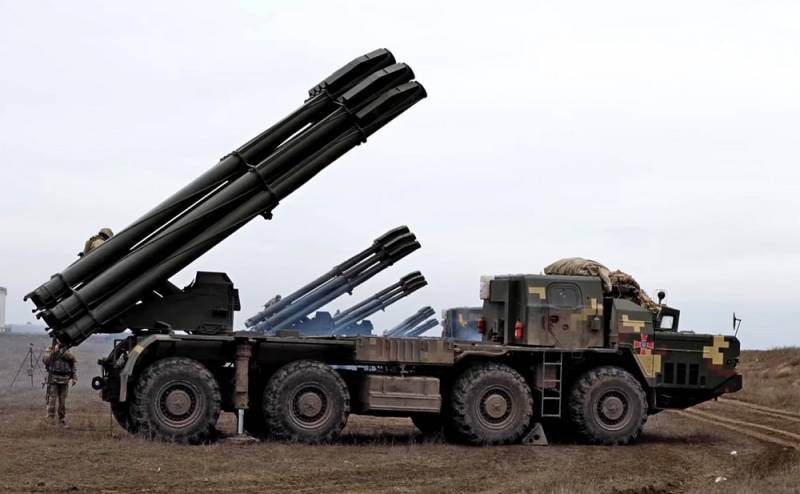 The Ukrainian armed forces conducted military exercises in the south of the country near the Russian borders near the Crimean peninsula. According to the head of the united forces of the Armed Forces of Ukraine Serhiy Naev, the servicemen of the Ukrainian troops trained in repelling the aggression of the "conditional forces".
According to the educational legend, unmanned aerial vehicles were launched from the territory of Crimea to Ukraine, and the Ukrainians used air defense systems to destroy them. In particular, the objects were shot down by the Osa-AKM anti-aircraft missile system.
The Ukrainian side also deployed Smerch multiple launch rocket systems on the border with Crimea, whose task was to strike at enemy deployment points and disrupt further reconnaissance attempts. Sergei Naev noted that the units of the Armed Forces of Ukraine completed all the planned tasks during the maneuvers.
Earlier, the military department of Ukraine announced plans to activate exercises near the border with the Russian Federation. Last week, the Ukrainian naval forces worked out joint actions with anti-mine ships of the North Atlantic Alliance in the waters of the Black Sea. In total, this year, Kiev plans to hold eight events with the participation of military personnel from other countries. In this regard, President of Ukraine Volodymyr Zelensky made an exception for foreign soldiers who are prohibited by the country's legislation from staying on Ukrainian territory.