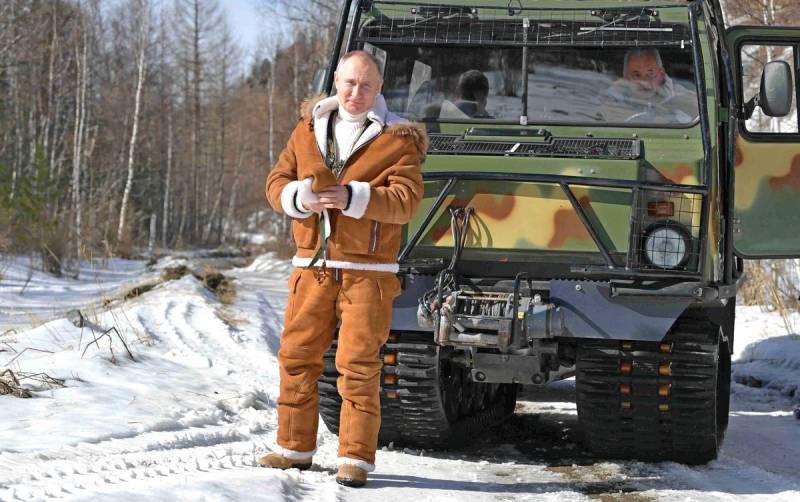 Last weekend, Vladimir Putin, in the company of the head of the military department Sergei Shoigu, rested in the taiga. It is not known for certain what the President and the Minister of Defense of Russia talked about. According to the Ukrainian journalist Ayder Muzhdabaev, who defends the idea of ​​the Mejlis of the Crimean Tatar people (a banned organization in the Russian Federation), Putin and Shoigu went on vacation to the taiga to discuss aggression against Ukraine.
The journalist believes that Shoigu is the only person whom Putin trusts, so it was with him that the Russian president decided to discuss such a sensitive issue as military action against Ukraine. The attack on Ukrainian territory is exactly the topic that Vladimir Putin and Sergei Shoigu can discuss when they are a hundred meters away from the guards in the taiga, where they went "for stones with meteorites".
I am sure that they are there discussing a further plan of action, because they no longer trust anyone.
- considers the "expert" who has "figured out" the intentions of Putin and Shoigu and wrote about it in his blog.
He has no doubts that Russian leaders are preparing an offensive against Ukraine, but he does not yet know what form this war will take. At the moment, Muzhdabaev is sure, the details of this aggression are being discussed.